Tidal is now on Amazon Fire TV, Android Auto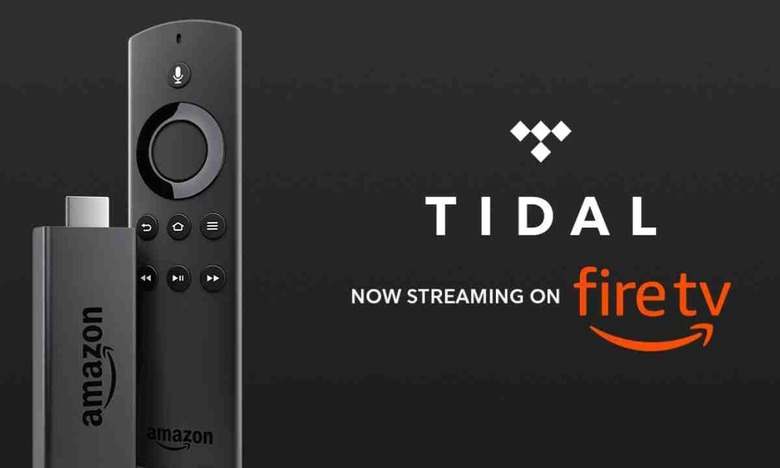 In the battle of the music streaming titans, it's almost easy to forget the likes of Tidal if not for the usual controversy that Jay-Z's company finds itself in. This time, it isn't bad news that the service is sharing. Continuing its expansion to more devices, platforms, and audiophiles' hearts, Tidal is announcing a new app that will its own blend of music streaming to the Amazon Fire TV and Amazon Fire TV Stick. Plus, it's also bringing those tunes to your car via Android Auto.
Tidal set itself apart in two ways. First is its focus on lossless audio format in contrast to the usually lossy quality that most streaming services provide. The second is the publicity, both good and bad, generated by some controversial news, statements, and business decisions.
Despite news of losses, Tidal continues to move forward and last year introduced the service to the Apple TV. With the Amazon Fire TV app, users can enjoy a different selection of music aside from Amazon's own Prime Music library. Tidal's new app is also boasted to be a perfect fit for large screens.
Of course, you don't need large screens to use it, especially when driving. Simply connect your phone to an Android Auto compatible dashboard and you'll be able to enjoy your favorite hi-fi music to keep you entertained in the midst of traffic.
Tidal boasts of over 50 million tracks as well as concert and music videos. While both Amazon Fire TV and Android Auto users will have access to all that music, the videos are, naturally, not available in the car version for safety reasons.