TI OMAP-DM5x coprocessor enables 20MP, 720p camcorder on mobile phone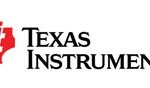 Texas Instruments has unveiled a new OMAP-DM5x coprocessor family for mobile phones that will bring much improved video recording capabilities to the devices. TI claims that the coprocessor will enable up to 20MP still imaging capability on mobile phones along with 720p HD video.
The family of coprocessors promises what TI calls DSLR-like imaging with 8MP shot-to-shot performance at 1.4 frames per second. The family also features integrated software for capturing a series of shots, smart lighting adjustment, face tracking, auto scene detection, and a video noise filter.
The coprocessor line also has TV out capability and the family has pin compatibility between products allowing the manufacturer to upgrade as desired. Two products are offered in the family now including the OMAP-DM515 with 12MP resolution and 720p video and the OMAP-DM525 with 20MP stills and 720p video.