Thuraya X5-Touch is the world's first Android satellite smartphone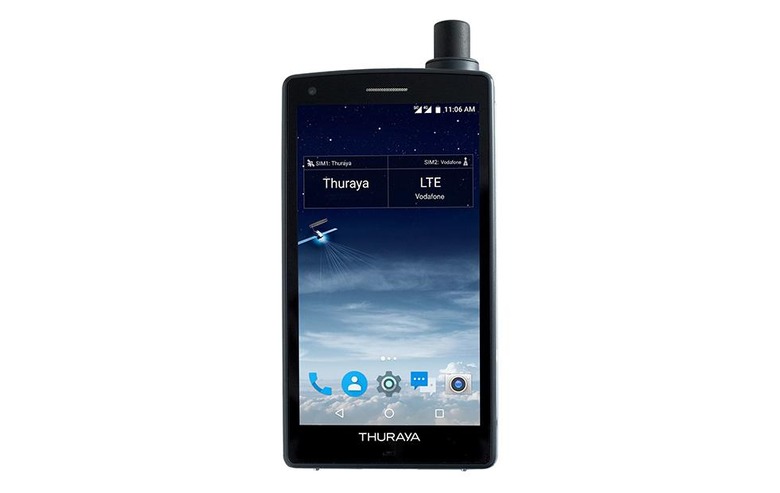 Thuraya Telecommunications has launched what it says is the first ever Android-based satellite smartphone. Called the Thuraya X5-Touch, this phone sports a 5.2" FHD display and, most importantly for those in the market for such a handset, support for satellite communications. The model is targeted at buyers who frequent remote destinations, including individuals on energy projects and government missions.
The X5-Touch is designed to be durable, offering Gorilla Glass and an IP67 standard rating for what Thuraya claims is the "most rugged phone in the MSS industry." As with many competing rugged smartphones, the X5-Touch features an integrated SOS button and a high-capacity battery with long standby run time.
Chief among the features is X5-Touch's ability to toggle between satellite and terrestrial communications, something made possible by dual-mode and dual-SIM support. The handset supports 2G, 3G, and 4G networks, and can have both of those modes (satellite and terrestrial) turned on at the same time.
Other features include BeiDou, GPS, and Glonass support, WiFi, Bluetooth, and NFC, and the convenience that comes with Android. Because the satellite phone is also a smartphone, users can install and run a variety of Android apps for a best-of-both-worlds experience.
The phone was introduced at a conference in Dubai today, and isn't targeted at the average consumer. The X5-Touch joins the company's existing products, which include some software solutions like a VoIP app that supports satellite data. Price and availability is unclear.
SOURCE: PRNewswire