Thrustmaster VRX iMotion Racing Simulator Hands-On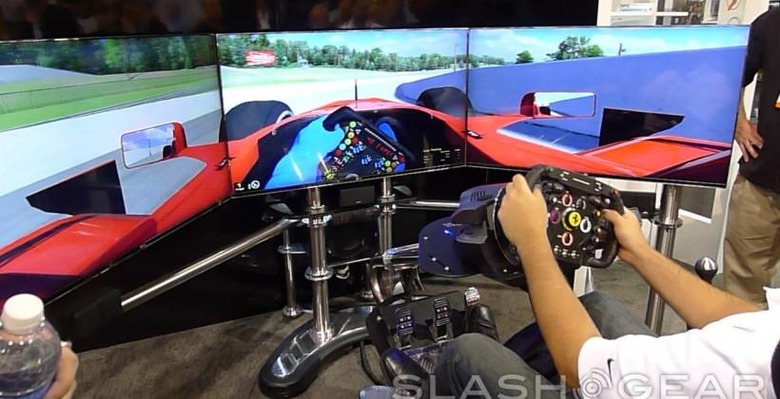 We've talked about Thrustmaster before, and while it certainly has been awhile, the company made an appearance at CES this year with a new toy that a lot of racing enthusiasts would love. It's called the VRX iMotion racing simulator, and it's an all-out simulator that includes full controls and three massive displays.
Upon first glance, this beast of a racing simulator is decked out in carbon fiber, stainless steel, and aircraft-grade aluminum. And not only does it provide a massive screen made out of three huge monitors, the VRX iMotion also has force feedback in the steering wheel and the racing seat itself, providing an even more immersive experience.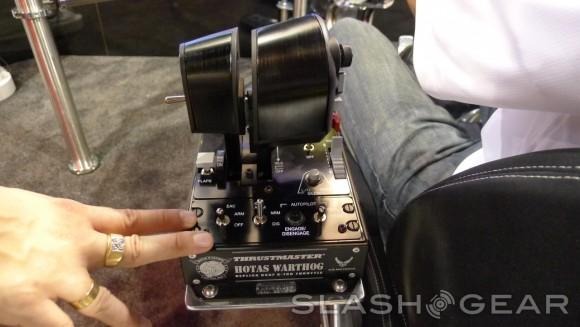 The sim is finished in layers of 3M DI-NOC carbon fiber, and it comes with high-quality, lockable castors that make it relatively easy to set up, take down, and transport. As far as the motion system and force feedback is concerned, there's four actuators that are capable of producing 2Gs of acceleration with help with the rest of the D-BOX motion system.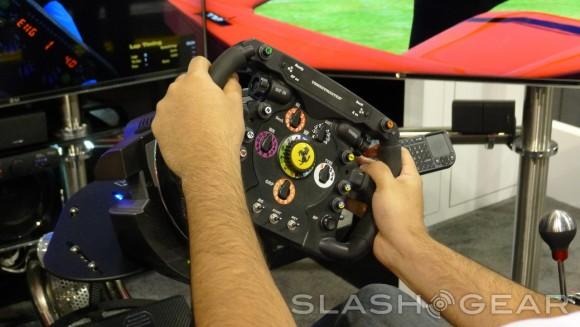 Are you ready for a price? One of these puppies starts at $35,000. Of course, we're not really surprised by that — it is indeed an incredible system, and we would never expect one of these to sell at a level where regular consumers could get their hands one on, but we have to say to we're impressed, and we can tell that Thrustmaster didn't miss any details.