Thrustmaster gives Xbox One its first official flight stick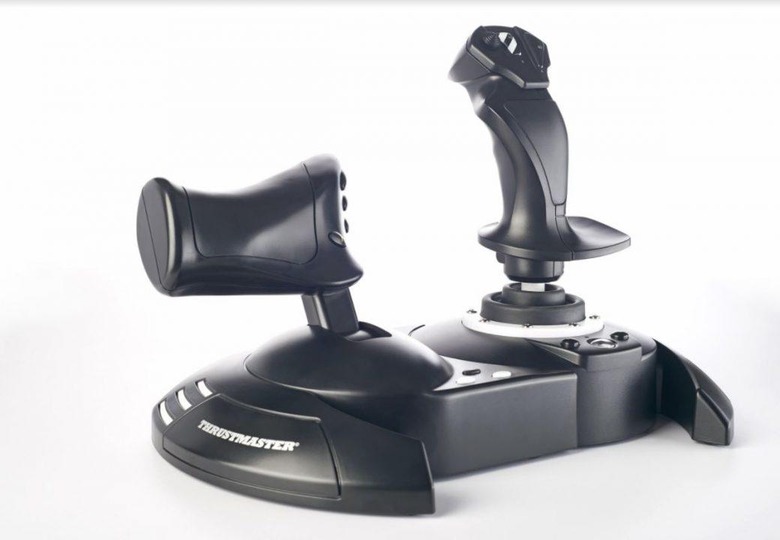 There aren't a ton of Xbox One games you'd need a flight stick for, but if you're a fan of something like Elite Dangerous, you might want to give the T.Flight HOTAS One from Thrustmaster a look. The T.Flight HOTAS One has the distinction of being the first officially licensed flight stick for the Xbox One, so if you're looking for a immersive experience while flying planes and spaceships, this could be a good place to start.
At first glance, its immediately clear that the T.Flight HOTAS One is more than just a simple flight stick. In addition to the stick itself, you'll also be getting a dedicated throttle, something that you don't often see with similar devices. Thrustmaster says that the throttle is detachable, so you can use it either attached to the joystick for a smaller footprint or detached for more "authentic piloting conditions."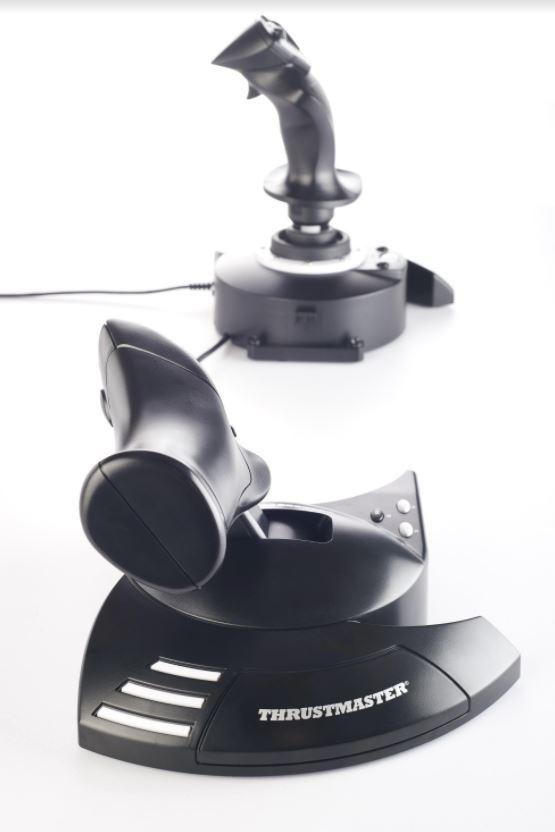 Over on the flight stick itself, you'll have a wide hand rest at your disposal, helping your hands stay stable as you control your craft. The stick's weighted base will help with that too, and you'll be able to adjust the resistance of the stick to get your sensitivity to the perfect level. The T.Flight HOTAS One also has a dual rudder system that will allow you make right and left turns without losing elevation.
That Elite Dangerous mention in the first paragraph wasn't just a coincidence, either. As it turns out, Thrustmaster has been working alongside Elite Dangerous developer Frontier to design the T.Flight HOTAS One. A new update for Elite Dangerous is adding full support for the flight stick today as well, so if you decide to pick one up, you'll at least be able to look forward to full compatibility in one game.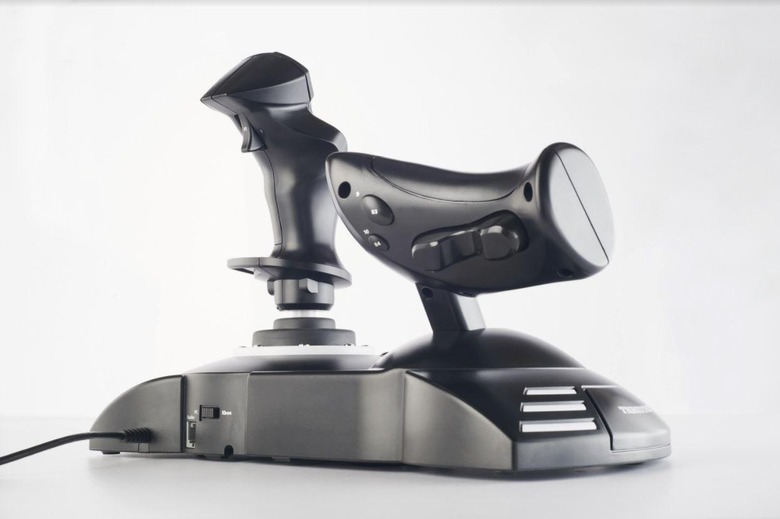 Those of you who split your time between Xbox One and PC have even more reason to consider the T.Flight HOTAS One, as it's also compatible with Windows 7, 8, and 10. PC users will likely get more mileage out the flight stick, considering the number of space and flight sims available for the platform. The T.Flight HOTAS One launches on October 7 with a suggested retail price of $79.99.