Three things to know about Lenovo's LaVie Z laptop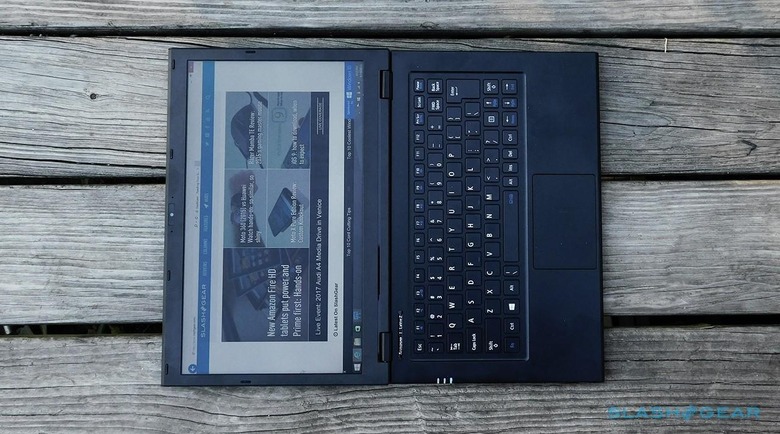 Lenovo recently introduced its newest LaVie laptop, the LaVie Z. The LaVie Z is an ultrabook able to meet everyday and most business needs, but with one big perk: it is super lightweight, likely lighter than any laptop you've ever held. We reviewed the laptop in full on Friday (and you should definitely read it all), but in case you missed it, we're back with the top three things you need to know about the model before buying.
1. It's insanely lightweight
The LaVie Z is many things, but they all pale in comparison to its biggest feature: its lightweight build. At only about 1.8lbs, this laptop is incredibly light in the hands, so much so that it feels like the shell of some magical laptop that manages to run on air. You won't even notice it inside your bag; shoulder strain is a thing of the past.
2. It's pretty powerful
A laptop this lightweight is exciting, but those viewing it quickly become doubtful. Does it sacrifice performance for the sake of being slim? The answer, thankfully, is no. This machine features an Intel Core i7 processor and is all around speedy, able to handle itself without issue as capably as its larger, heavier brethren.
3. It's pricey and flimsy
Alas, all good things have a downside, and the LaVie Z is no exception. The laptop is made from material that feels thin and flimsy (though Lenovo promises the laptop is durable), and when coupled with the laptop's light weight, this makes it feel cheap — something it certainly isn't at $1,199 USD.