Review: Lenovo LaVie Z -- an insanely lightweight laptop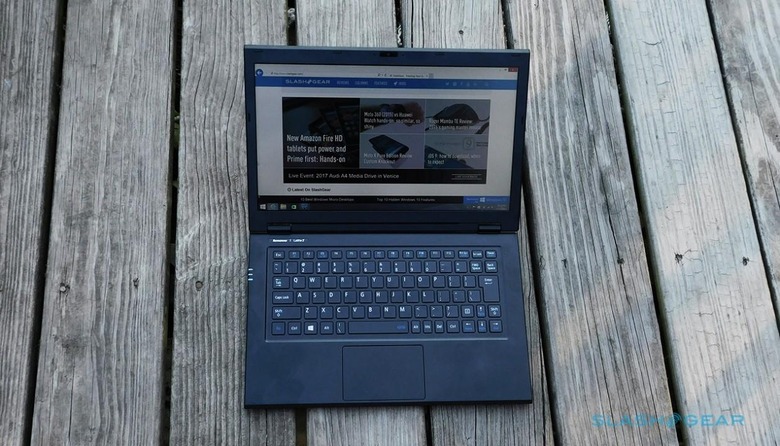 Lenovo has many laptops, so much so that trying to choose the perfect one for your needs may be a little frustrating. We've seen heavy gaming laptops from the company, svelte workstations, powerful business laptops, and more than a few ultrabooks. Not a single one of them offered such a surprising first impression as the maker's insanely lightweight LaVie Z, an ultrabook that weighs so little it deserves a category all of its own.
The LaVie Z weighs 1.87 pounds — to put that in perspective, the original iPad weighed about 1.6lbs. Several of the hardcover novels in my bookcase weigh more than this laptop. It is so light, in fact, that upon pulling it out of the box, I suspected maybe someone had forgot to install the guts of the machine and I was instead holding an empty shell of a laptop. Seeing the LaVie Z blink to life upon pressing the power button was very exciting.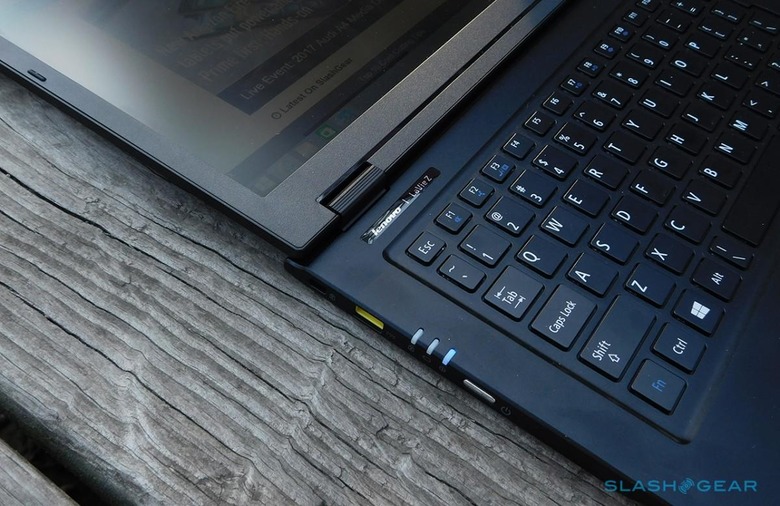 Lenovo already offers some lightweight laptops — there's the Yoga 3 11, for example, which is similar in style and size but with a heavier weigh of 2.6lbs — a figure that seems outright burdensome in comparison to the LaVie Z. When slipped into the laptop sleeve within a bag, the newest LaVie becomes nearly imperceptible. Those who tote around a tablet rather than a laptop to shed the excess weight will find the LaVie Z a very suitable substitution.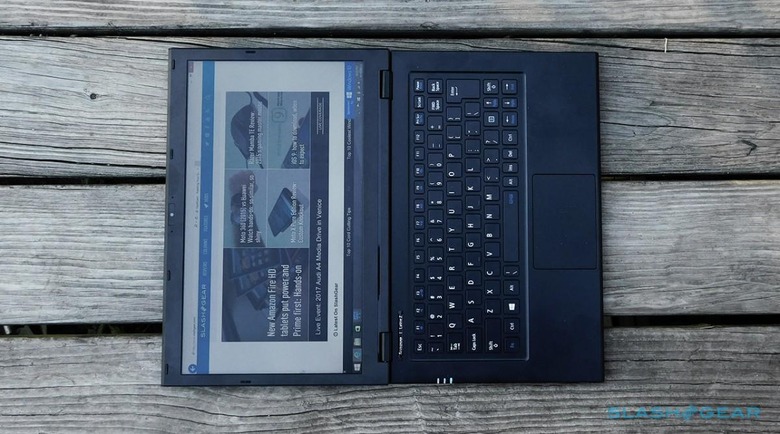 Weight aside, the laptop isn't terribly remarkable, which is to say it doesn't stand out in any obvious way. The shell is made of matte black textured material that feels like plastic; four rubber feet are in each corner of the bottom of the laptop. Two small speaker grilles are positioned beneath the front edge; there's a similarly styled vent on the back edge. The outer edges, meanwhile, have three LED status indicators, the power button and power port, combo audio jack, HDMI ports, media card slot, and a pair of USB slots.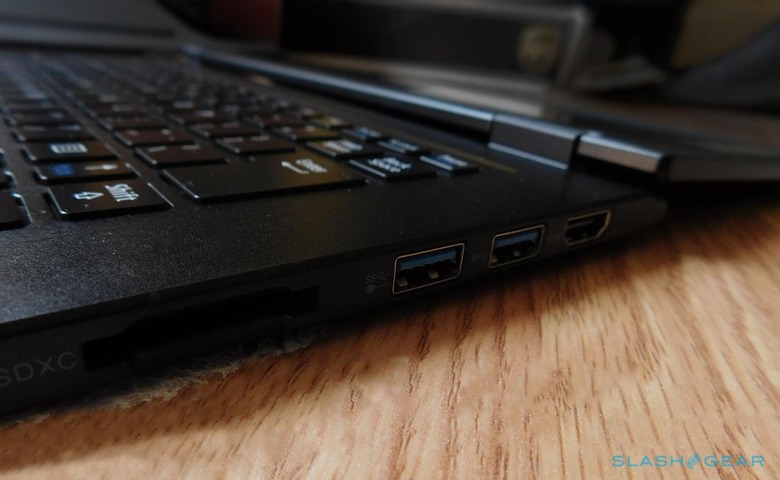 Under the hood lies an Intel Core i7-5500U 2.40GHz processor and Intel HD Graphics 5500. There's 8GB of RAM, a 256GB SSD, Intel Wireless 7265 ac, Bluetooth 4.0, and a 6-cell li-polymer battery. The display, meanwhile, measures in at 13.3 inches with a 2560 x 1440 QHD resolution and anti-glare coating. Overall laptop dimensions are 12.56" x 0.67" x 8.35". Other features include a 720p HD webcam, YAMAHA AudioEngine, and an integrated microphone. Paired with all of this is a clickable trackpad and a low-profile keyboard.
Software
Lenovo includes a moderate number of pre-installed applications on the LaVie Z: McAfee LiveSafe and Central, Microsoft Office 2013, Lenovo SHAREit, and Lenovo REACHit. As far as Lenovo laptops go, the number of bundled applications is low. The system comes loaded with Windows 8.1 64, which runs very smoothly.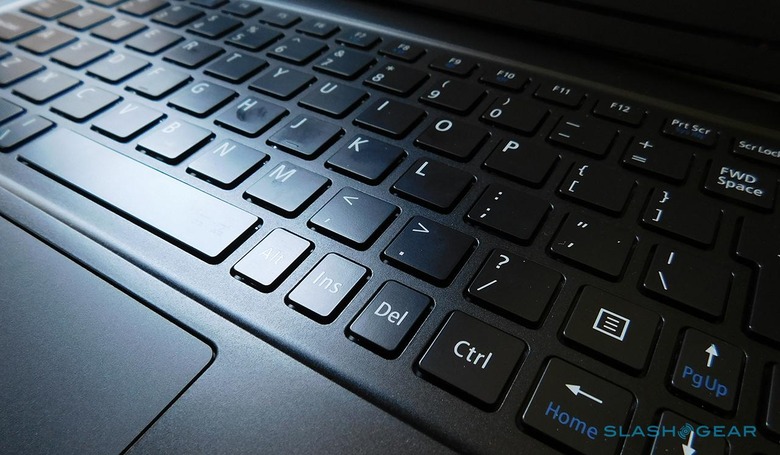 Performance and Usage
Ignoring the PC's lightweight aspect, the LaVie Z is a perfectly average laptop, and it functions as such. The matte display is easy to see in bright lighting situations. The keyboard is comfortable to type on, and has a nice tactile response. The trackpad is very responsive and has a solid "click" when pressed. The ports are conveniently arranged. The hinges feel sturdy. There's nothing above and beyond the norm to say about using the laptop, but there's also nothing about it to dislike.
Performance is also as expected for its specs. It can be used for multi-tasking without bogging down or otherwise running into performance issues. Netflix streaming, downloading, playing a couple games — all things performed without trouble. The only downside in this case is the battery life, which isn't terrible at up to 9 hours on a charge, but isn't great, either. Many ultrabooks with a slightly heavier body boast longer battery life (the MacBook Air, for example), which is arguably more important for road warriors than avoiding an extra pound or two.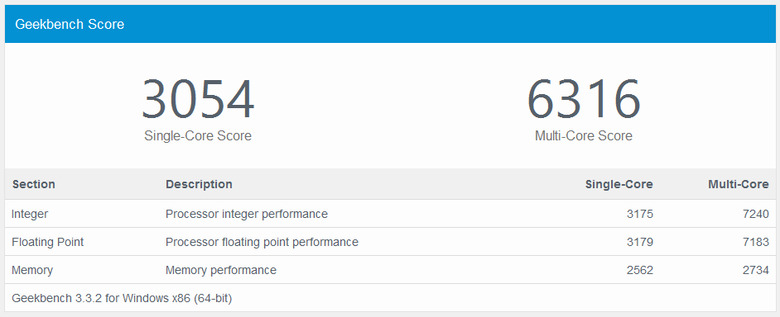 Conclusion
The LaVie Z, first and foremost, is a very light laptop. That is where its hook lies, its lure to prospective buyers. Anyone not interested in having the lightest laptop out there should look elsewhere (the Yoga 3 11 is a good alternative), as the laptop does have some fairly large downsides. One is the price tag, which outshines comparably spec'd laptops at $1,199 USD. That's a very high price to pay for shedding a pound or two from your laptop bag. As a comparison, the Yoga 3 11 starts at $679 USD and offers similar performance.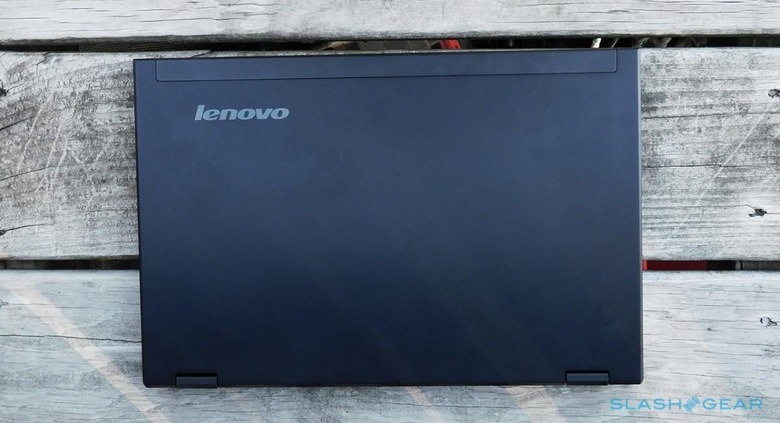 Lenovo promises the low weight doesn't come at the cost of durability thanks to a "specialized magnesium-lithium" material used. We don't doubt that, but the laptop does feel very flimsy to the touch; the material above the display flexes like thin plastic when very little force is applied, and you can easy flex the material on the palm rest region by pinching it between your thumb and finger. I've knocked over and dropped my MacBook Air three times during its life, and it has the faintest dent to show for it; if I did the same to the LaVie Z, I'm not confident the laptop would survive at all.
Ultimately, whether the LaVie Z will meet your needs depends on how light of a laptop you want, how much you're willing to pay, and whether flimsy-feeling devices make you uncomfortable. There's certainly a market for the laptop, but most people will likely find one of Lenovo's slightly heavier but much cheaper laptops perfectly suitable for their needs.