Lenovo Yoga 3 11 Review -- Lightweight And Ultra-Flexible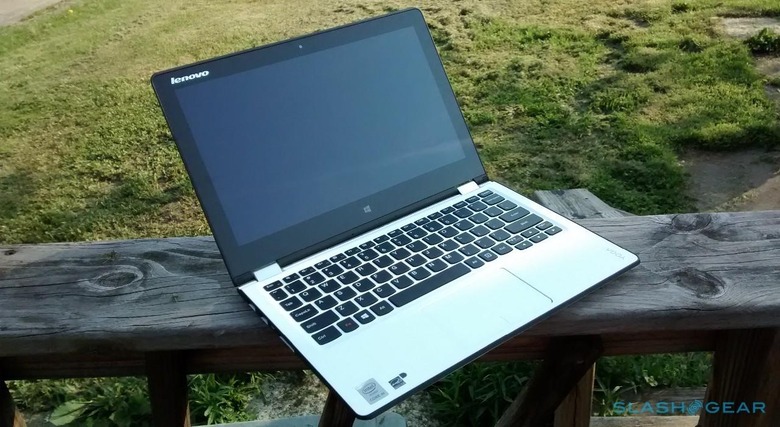 Lenovo has another Yoga product in its midst, and this one is targeted at those diehard ultrabook lovers who want every extraneous bit of weight and unencessity shed from their products. The Lenovo Yoga 3 is, as you'll note the first moment you hold it, a bit of ultrabook excellence: it has a simple design, is incredibly lightweight, and feels entirely unobtrusive without being in anyway inconvenient to use. As expected, the laptop also includes the Yoga flexibility, meaning it can be folded all the way over to form a tablet when needed. Sound interesting? Read our full SlashGear Review for all the details!
Hardware
The Lenovo Yoga 3 11 is a multi-mode ultraportable laptop with an 11.6-inch multi-touch Full HD display and an incredibly svelte body. Everything about holding the laptop feels right — it is lightweight but doesn't feel cheap, it is incredibly slim (with a tapered design), and despite its thinness it is has a variety of ports that'll meet most users needs.
This includes a mini HDMI port, 4-in-1 card slot, a USB 3.0 and a USB 2.0 port, and a combo audio jack. Total machine measurements come in at 11.42 x 7.75 x 0.62-inches, and the weight sits at 2.65lbs.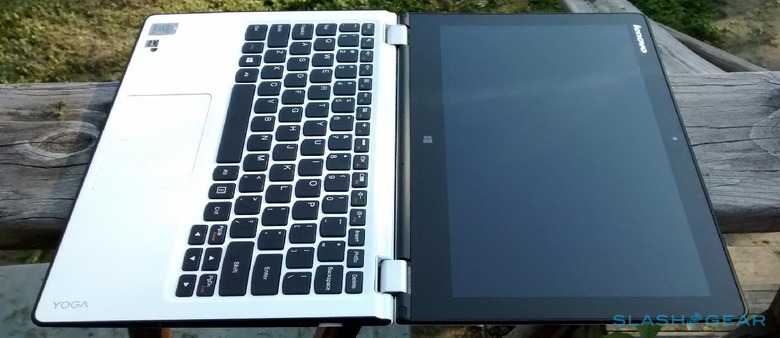 Because it is a multi-mode laptop, the Yoga 3 can be opened completely flat (as shown above), can be folded into a tent shape for propping it up without a secondary stand, and can be folded completely open for use as a tablet (though it is, of course, still a little thicker than such).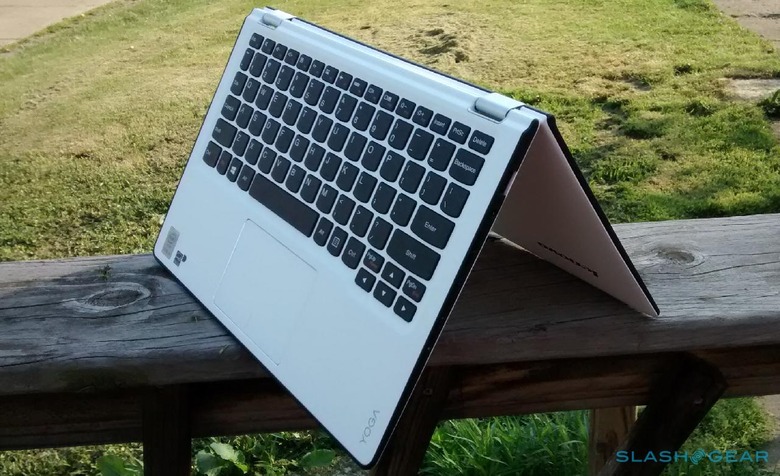 As for what lies under the hood, that'll depend on what configuration you get. There's up to 8GB of RAM possible, which comes alongside an Intel HD Graphics 5300 and Intel Core M 5Y10c 0.80GHz processor. The system is loaded with Windows 8.1 64, as well as Lenovo's own software.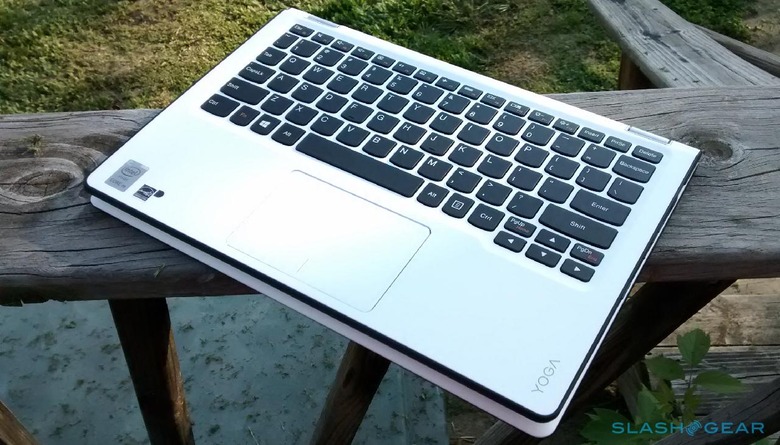 Other features including a 720p-resolution webcam, up to a 256GB SSD, battery life that is decent enough with a little over 6 hours on a charge (depending on how you're using the system), 802.11ac Wi-Fi, and Bluetooth 4.0. There's also a pair of stereo speakers with Waves Audio certification.
Software and Performance
When it comes to software, you're going to get all the trappings we commonly see on Lenovo laptops. There's the maker's SHAREit sharing software, for example, as well as Lenovo Harmony. Evernote comes pre-installed, as does Zinio Online Newsstand, OneKey Optimizer, VeriFace Pro, and McAfee Internet Security (the latter of which is a 30 day trial). The software doesn't make the laptop feel bloated, but if you don't want it you can simply uninstall.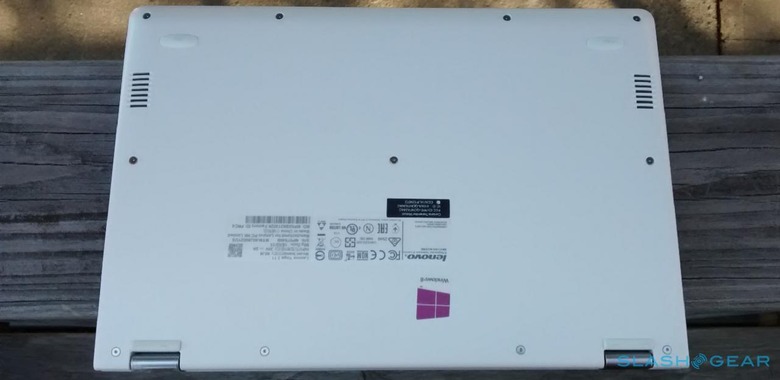 Concerns about performance are understandable, considering the very lightweight processor this laptop is running. You can see the benchmark results for yourself below (and compare them to competing products by heading into our Laptop Reviews portal), but as far as real-world usage goes, the laptops holds up perfectly fine if your demands are modest.
This means if your usage typically revolves around surfing the web, dealing with documents, and watching movies, you'll find the laptop perfectly suitable. Simple photo editing also is possible. If you're wanting a laptop for rendering video or some other more intensive thing like that, however, this Yoga won't meet your needs.
Conclusion
[amazon B00SXYMCZG] If you're looking for a laptop that is both a proper notebook and a proper ultrabook, the Yoga 3 11 absolutely fits the bill. There's no odd modernist designs, no cumbersome detachable parts, no bulkiness being shoehorned into ultrabook claims — it is merely a very lightweight, thin, and flexible laptop with a simple design, and that makes it an excellent product.
Anyone looking for a true ultrabook that can be carried out and about all day, used in class or popped open during impromptu meetings, and more will have no complaints about the Lenovo Yoga 3. Prices start at $679 USD.