Three new Core 2 Duo processors arrive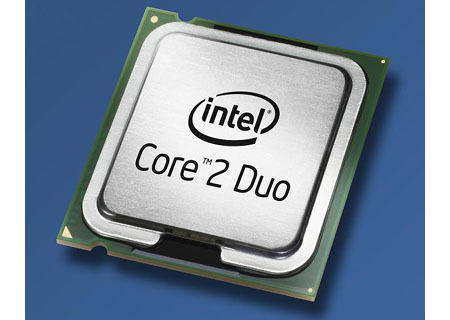 The Core 2 Duo family just got a little bit bigger, and smarter too.
They added three new processors to the lineup recently: the E4400, E6320, and E6420. The E4400 is clocked at 2GHz with an 800MHz front side bus and 2MB of L2 cache.
The big news is in the E6320 and E6420. They have the new Intel Virutualization Technology. In a nutshell, it makes running an OS within an OS (think VMware) much faster. The E6320 is has a clock speed of 1.86GHz with a 1066MHz FSB and 4MB of L2 cache. The E6420 bumps up the clock speed to 2.13GHz.
The new processors are available now with prices as follows: The E4400 will run you $145, the E6320 around $173 and the E6420 goes for about $197.
Intel adds three processors in Core 2 Duo series [via pclaunches]