Three Must Have Products For Men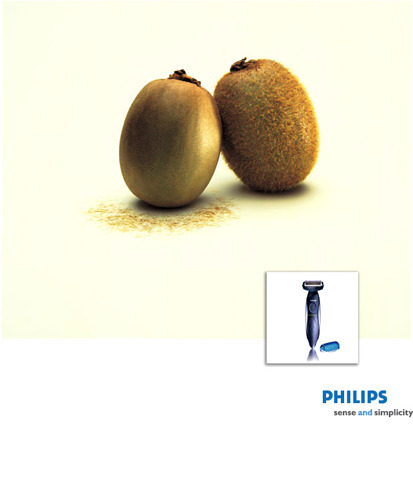 Okay, so I admit it, I have been long overdue for a grooming session. I like to think that I take care of myself pretty well. But it was time to up the ante. I'm one of those guys who expects the women I date to take pride in their appearance. Its not just about good hygiene, it's about them being waxed up and ready to go!This month, I test drove the following products and services:-
"So you want to be a Porn Star Baby?" Maybe not on video, but when we're in the bedroom with our significant other we all want to feel like we look our best. Well have I got a great product for you! 'Norelco's Personal Groomer made especially for men.
Little known fact: The Kama Sutra recommends that a man shave his private parts to heighten his own pleasure and his partners.
Here's what the company says: Shave wherever you want. Norelco's all-in-one grooming system for men who trim and shave body hair. The shaving unit is rechargeable and water-resistant for use in or out of the shower. It has a hypoallergenic foil and several trim heads which gives a close shave with less irritation.
The company says it is a safe and easy way to shave and trim everything on the body from the neck down. I found the unit great for trimming my pubic area and did not experience any post shave razor burn. The advertising for this product shows a pair of kiwi's. One of them is shaved. Very appropriate and it should raise a little smile. Personally, I found the shaving head too small for trimming my chest hairs. I prefer using my heavy clipper for this job since it is quicker. But if you are new to trimming body hair than take your time. This is a great entry level product. Two thumbs up!
Available in stores April 2006. Price: TBA
For more information on pricing and availability check out:
** CODE BLUE by BRAVE SOLDIER (image on the right): This is one of my favorite 'must have' products. If this isn't currently in your kit bag, it should be!
Code Blue was developed by dermatologists to dramatically reduce skin irritation due to shaving, waxing and other cosmetic procedures.
Code Blue gently and effectively soothes the "burn."
Price: $18
For more information on pricing and availability check out:
*** ALPHAMALE SKINCARE FOR MEN is a simple, straight-forward approach to skincare designed specifically with men in mind.
According the manufacturer, 'a man's skin has larger pores and is thicker (yet more susceptible to the environment due to the effects of shaving), and therefore needs different skincare products pumped with quality ingredients to maintain his complexion' – you learn something new every day.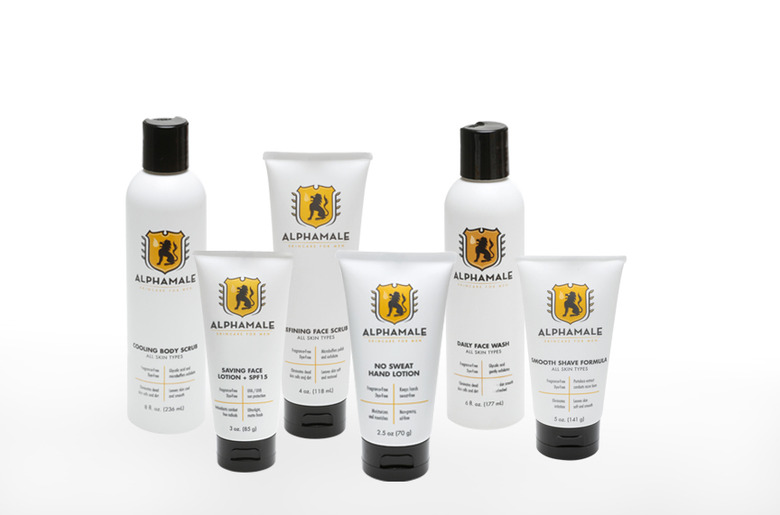 Alphamale has introduced a set of six products starting with two face washes (the Daily Face Wash and the Refining Face Scrub), the Smooth Shave Formula, Saving Face Lotion with SPF15, Cooling Body Scrub, and the No Sweat Hand Lotion. Alphamale products are the perfect low maintenance products for the low maintenance guy.These products really smell great but are a little too strong for my personal preference. The face washes left a lingering tingling feeling on my skin. I like to think of myself as being ALL man, but when it comes to putting cleaning and moisturizing products on my skin, I prefer something a little gentler. My face certainly felt clean and looked clear after using the products for a week, but I prefer a more calming product on my skin. All in all, I like the product line.
Price: From $20
For more information on pricing and availability check out: http://alphamaleskincare.com