Three everyday challenges that make us worry for Surface Book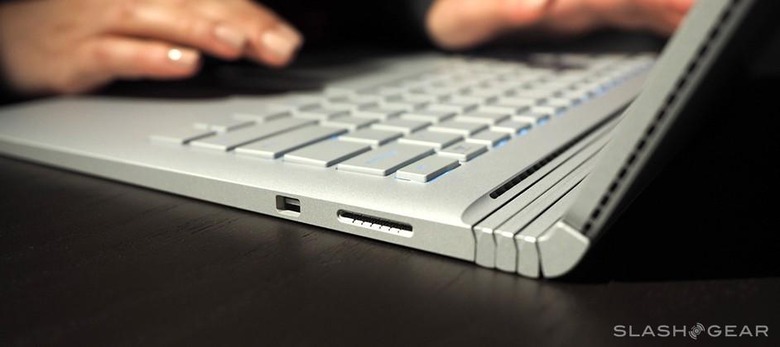 Microsoft's Surface Book is under examination this month – rightly so – as it appears to be the company's first real-deal notebook. Today we're having a peek at five points that explore what this device will be like in real life. Will the device's many features be as positive as they appeared during the company's presentation, or will they fail the test of real-life usability? Today we start with the magnetic pen, then move on to the gap, and decide whether or not we'll need to flip the screen while we're standing up.
Magnetic Pen - how realistic for a backpack?
Microsoft's holding system for the Surface Pen on the Surface Book includes magnets that hold the stylus to the side of the notebook. These magnets are strong, but they're not so strong as to hold the stylus on to the notebook when you pull one from the other with a tug.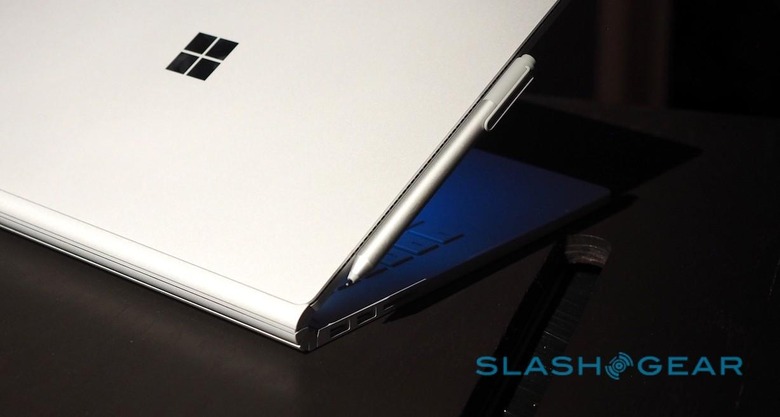 If you're the sort of person who wouldn't be safe keeping a USB dongle plugged in to a notebook's USB port in your backpack for fear of it getting broken off, chances are the Surface Pen isn't going to stay stuck to your Surface Book. If you're an extremely delicate user, and place all of your electronics in cases-within-cases, you'll probably be safe.
Mind the gap - it's a big one
See our full Surface Pro hands-on
There's a relatively large gap of space in the Surface Book when the display is closed. This is certainly not a traditional situation when it comes to notebooks – the general consensus with notebook makers is to actually close the lid, as it were.
Here with the Surface Book, there's a real gap going on. Will we be more prone to getting cookie crumbs falling in to the middle of this device, or will it be another matter of making certain we've got the Surface Book inside a case whenever we place it into our backpack?
For people who tend to take advantage of the space between the display and the keyboard on any notebook – will the space here end up being a cracked screen waiting to happen? This is a notebook, after all, not a folder – no matter how much it may look like one.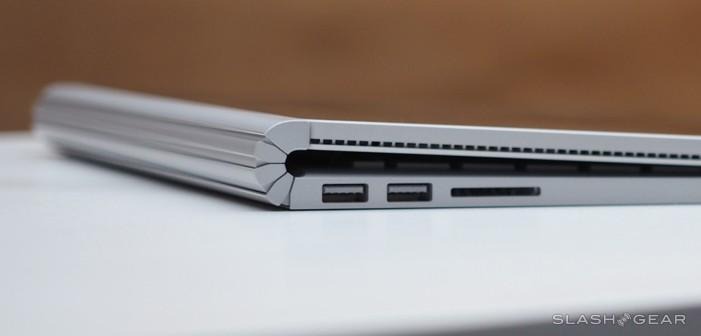 Even without the foolishness of storing items inside a notebook where they shouldn't be – what about dropping all manner of objects into one's backpack without a second thought? Falling inside this gap may mean a scratched display – and too much potential for regret to own this device without investing in a secondary case.
Flipping the screen on the go
How hard is it going to be to flip the display around when we're out and about? In our very short time with the device at the Surface event earlier this month, every demonstration of the flipping of the display was done on a table. What will happen when we've got the device in tablet mode (with the display facing outward) and we want to put it away, but have no table to set it on to flip?
Above you'll see a demonstration of the process you'll need to go through to detach the display from the notebook's bottom. It's extremely secure, but not necessarily the easiest process to go through.
Stay tuned – we'll be putting the Surface Book through these tests and a whole lot more when we review the device sooner than later. Stick around our Surface Book tag portal for more!