Threads app tipped as Zuckerberg's ideals made real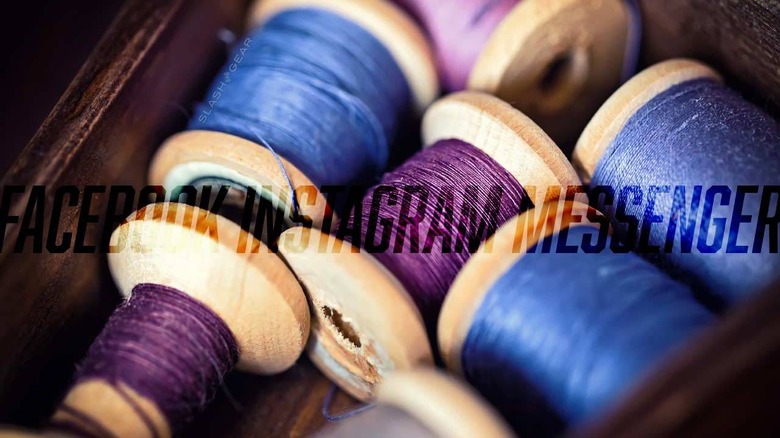 A potential new Snapchat alternative app "Threads" was tipped in-the-making at Facebook and Instagram. The app seems to be part of Mark Zuckerberg's vision for a private messaging tie between each of the company's main social ecosystems. That'd likely include account connections between Facebook and Instagram, but mention of WhatsApp integration was notably absent from report details.
By the time this app is ready for release, it may be positioned as a true alternative to Snapchat. It might also make no mention of Snapchat in its reveal – but the similarities cannot be ignored. Tipsters speaking this morning with The Verge suggested that this system does not display any user's real-time location, but does not shy away from asking for personal info from users.
The app was reported to be designed as "a companion app to Instagram." This app is currently tipped to be in testing (internally) at Facebook, and is not the same product as Instagram's separate messaging app Direct. In its current state, this app is said to invite users "to automatically share" the following listed items with connected friends.
Threads opt-in "Automatic Updates" details:
• Location (read: not real-time location)
• Speed
• Movement
• Battery Life of connected device
With this information, friends would be able to get in-contact with friends at the drop of a hat. They could show where they are, when they're on the way to pick someone up to bring them to a
The report also suggests that this app can share text, photos, and video messages. These messages are created using Instagram's creative tools. The system also appears to make use of the Facebook "Chat Heads" aesthetic that still runs deep in Facebook Messenger.
In early August, 2019, Instagram and WhatsApp added "from Facebook" to their official names. It should be clear at this point that the tipped attempts at Facebook, WhatsApp, and Instagram cross-service messaging were very likely real. Even though the whole "encryption" part wouldn't likely work all that well, the big blue social network's next move might well be a tie between its disparate services – hence, a thread. No word yet on when this app will be released – or if it'll be finalized any time soon.