Thor robot wins 2015 RoboCup in China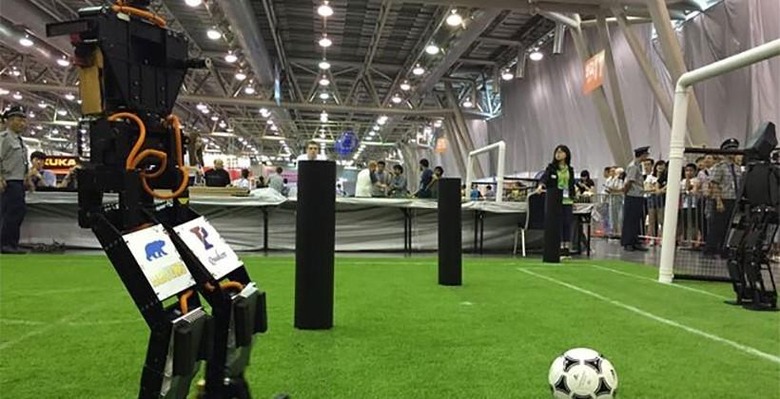 There are more robotics competitions around the world than you can shake a stick at. Some of these competitions have robots trying to do things like drive cars and navigate obstacles in an effort to create a robot capable of saving people in a disaster. Other competitions are more laid back and feature robots that are designed to do human things like play soccer. A robot called Thor built by researchers from UCLA and the University of Pennsylvania has won a big soccer match.
Thor was able to take home top honors at the 2015 RoboCup soccer match in China. The RoboCup is an annual soccer tournament with more than 400 teams from 40 different countries participating. The robots actual name is Thorwin so named to celebrate another robot called Darwin that the team used to participate with.
Thor is a humanoid robot that has legs, hips, a torso, and a head. It has no arms. Thor won in the finals in the adult-size humanoid robot category against a robot fielded by Baset Robot Laboratory of Tehran. The final score in the match was 5-4 in Thor's favor.
The Thor team also won another award at the competition called the Louis Vuitton Cup Best Humanoid Award. That award is given to the team that demonstrates the best advances in AI and robotics. The team gets to keep the RoboCup trophy for a year when it goes back up to the winner of the competition.
SOURCE: UCLA