This TicWatch Pro Wear OS Watch Stacks Two Circular Displays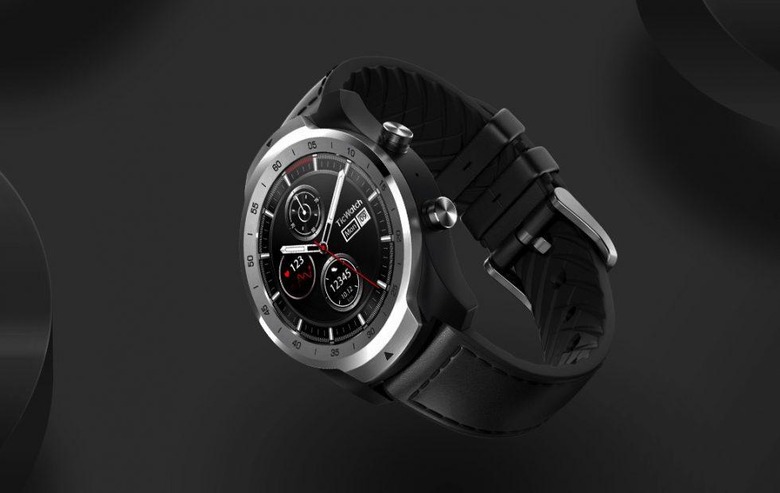 Smartwatch maker Mobvoi has come up with a new twist on the wearable battery dilemma, with the TicWatch Pro doubling the number of displays to cut power consumption. The new Wear OS smartwatch has a circular OLED touchscreen as we've seen from plenty of other wearables, but when that's idle a whole second panel comes into play.
That's a FSTN LCD, transparent and laid right over the top of the primary screen, and while it certainly isn't as pretty as a full-color OLED panel it's a lot more power efficient. When you're not actively using the TicWatch Pro, the low-power monochrome display will show the time, date, and a few basic metrics. That includes things like heart rate, power status, and your current steps for the day.
Since it's transparent, though, when you actively want to interact with the watch the FSTN LCD clears and you can see the OLED. Wearers will be able to manually flip between the two screens, as well as leave the TicWatch Pro to decide for itself. However, there's also a third option, called "Essential Mode."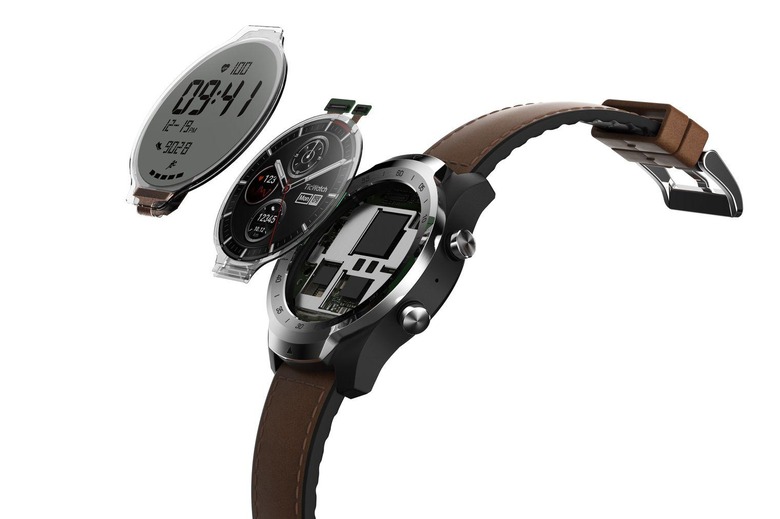 That powers off the Wear OS smartwatch completely, effectively turning Mobvoi's smartwatch into a relatively dumb watch instead. You still get fitness band basics, like heart rate and steps tracking, but everything else is shut off. The upshot to that is minimal battery consumption, with Mobvoi claiming the watch will last for around a month in Essential Mode.
The downside, of course, is that if you want to actually use Wear OS you'll need to boot the system back up, and that's not going to be instantaneous. In fact, Mobvoi warns, it'll take about a minute, which is probably going to seem even longer if you're suddenly desperate to use Google Pay and have a line behind you at the checkout.
Avoid Essential Mode, meanwhile, and Mobvoi suggests you'll get around two days of use from a charge. That's with the TicWatch Pro switching between its two screens automatically. Better, certainly, than the typical battery life of the average Wear OS – née Android Wear – smartwatch, which generally last roughly a day before they need a charge, but arguably still not enough to truly move the needle.
Otherwise, the TicWatch Pro has the usual NFC, heart rate sensor, and fitness tracking, and Mobvoi says there's the potential for a model with LTE built in for the US. The regular model is expected to cost under $300, The Verge reports, when it goes on sale this summer.