Being a die-hard Mario fan means keeping up with 30 years of games and their associated media. It's not an easy thing to do when you consider that in those 30 years, there have been 18 games in the mainline Super Mario series, and the man himself has appeared in more than 200 titles. Luckily, Nintendo and Dark Horse are about to make it a little easier to look back on Mario's incredibly successful career with the launch of the Super Mario Encyclopedia.
Obviously, trying to cram retrospectives and details about all of those 200 games into a single book would be a near impossible feat, so this encyclopedia is going to narrow its focus just a bit. Instead of looking at all of the Mario spin-offs we've had throughout the years, the Super Mario Encyclopedia will cover just 17 games in the Super Mario series.
That means we'll be starting with the original Super Mario Bros. on the NES and working our way up through Super Mario 3D World, which launched for the ill-fated Wii U. Unfortunately, it looks like Super Mario Odyssey won't be covered in this book, which makes sense when you consider that Super Mario Odyssey has only been around since October while this book has likely been in the development stages for quite a bit longer at this point.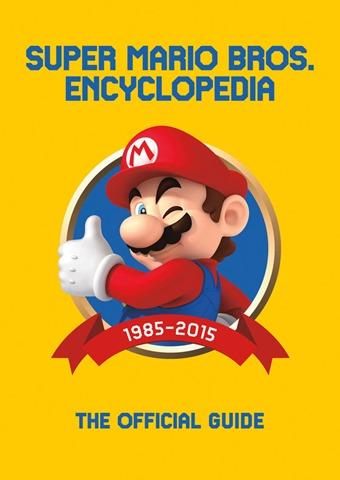 The 256-page book actually sounds like it might double as something of a strategy guide for the series. "Track the evolution of the Goomba, witness the introduction of Yoshi, and relive your favorite levels," the book's listing reads on Amazon. "This tome also contains an interview with producer Takashi Tezuka, tips to help you find every coin, star, sun, and mushroom–even explanations of glitches!"
You can pre-order today through that very same Amazon listing, though you're in for quite a wait if you do, as it won't be released until October 23, 2018. Still, this is being published by Dark Horse, the same company behind a number of excellent books centered around The Legend of Zelda like Hyrule Historia and Art and Artifacts, so it could very well be worth the wait.