This Nomad wallet has a 2,400mAh battery for iPhone charging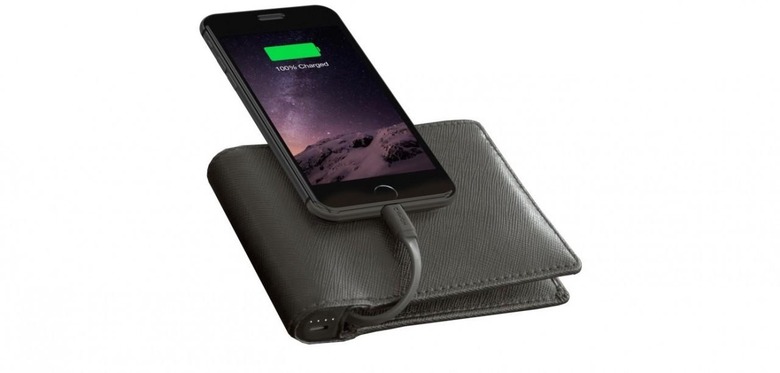 There are probably three things that top the list of objects people never leave home without: their phone, keys, and wallet. Now, Nomad wants to let us use one of those items to charge the charge the other. The company has just announced a new portable charger in the form of the Wallet for iPhone, a common looking bifold wallet, but with a 2,400mAh battery hidden inside.
The leather wallet stores the battery in its folding spine, and it connects to an iPhone via a 3-inch certified Lightning cable that stays tucked away when not in use. Nomad says the 2,400mAh battery should be more than enough to fully re-charge iPhone models before the 6, and can charge the new iPhone 6s to around 100%.
Of course, it wouldn't be worth much if it couldn't actually function as a wallet. Fortunately it measures 4.7 inches by 3.5 inches, and is 0.75 inches thick when closed. There are spaces for six cards, as well as the main compartment for cash.
The Wallet for iPhone is currently available for pre-order on Nomad's website, with an early price of $79. On November 15th the price will go up to $99, with the first orders to begin shipping the next day.
SOURCE Nomad