This Nintendo Switch deal kickstarts your game collection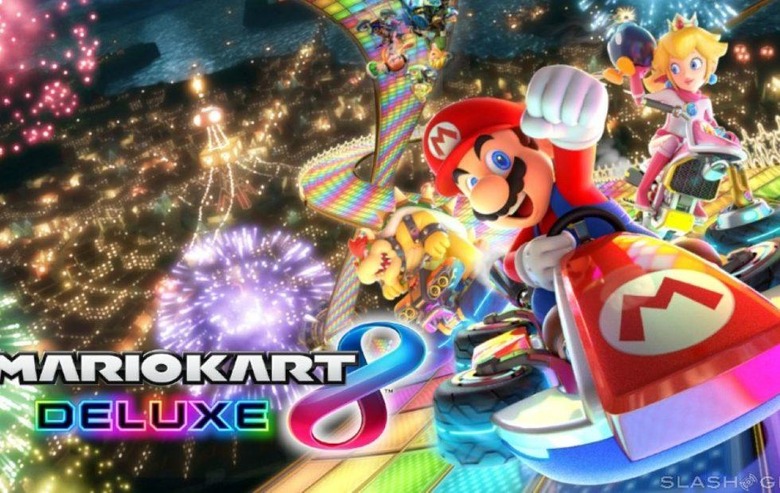 Generally speaking, you're probably not going to see official discounts on the Switch coming from Nintendo. It's still far too early in the Switch's life cycle for Nintendo to want to put the Switch on sale, but that doesn't mean individual retailers can't drop the price on the console every once in a while. Today, we're seeing Newegg do just that.
In a deal Newegg is offering through eBay, we see the online retailer offering a pretty tempting Switch bundle. Thought the standalone console isn't on sale, Newegg is offering a bundle that packages together a Switch console with copies of Mario Kart 8 Deluxe and Fire Emblem Warriors together for $370.
That pricing represents a $50 discount over buying everything separately. That isn't bad at all, especially at this early stage when Switch discounts and deals are hard to come by. Even better is the fact that Mario Kart 8 Deluxe and Fire Emblem Warriors are two solid Switch games, so it isn't as if Newegg is using this bundle deal to offload aging stock of games nobody wants.
Indeed, while Mario Kart 8 Deluxe and Fire Emblem Warriors may not be as desirable as titles like The Legend of Zelda: Breath of the Wild or Super Mario Odyssey, they're still worth the money. Mario Kart 8 Deluxe is quite possibly the best Mario Kart game ever made, and it's a perfect pick-up-and-play game to match the Switch's portability. You can read more about just how great Mario Kart 8 Deluxe is in my review of the game.
If you're going to take advantage of this deal, you might want to do it soon. Like other Newegg listings that appear on eBay every once in a while, the company only has a limited number of consoles to sell, and once they're gone, this deal will be over. What do you think of this offer? Head down to the comments section and let us know!