This is your iPhone 7 charging dongle future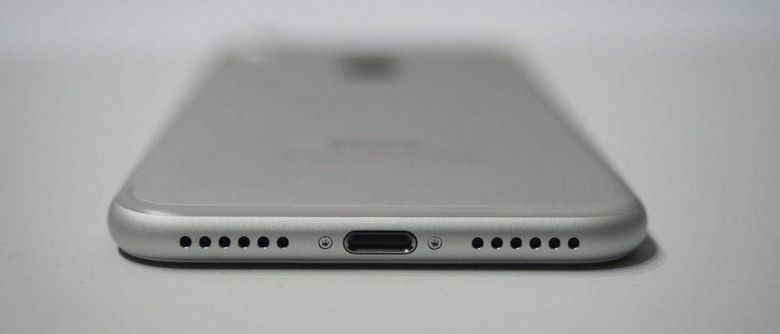 Belkin has announced the launch of its new Lightning Audio + Charge RockStar dongle for those who want to use (wired) headphones and charge their iPhone 7 at the same time. With this dongle, iPhone 7 owners can charge their handset and listen to music with Lightning-equipped headphones at the same time...or, alternatively, plug the Lightning-to-3.5mm dongle into the charging dongle, then plug the charging dongle into the phone, to use a pair of non-Lightning wired headphones. This, prospective iPhone 7 owners, is your future.
The new dongle addresses a concern critics have been bringing up since the first mention of an iPhone without a headphone jack surfaced — that a single Lightning port on the handset means you'd have to choose between charging your phone or listening to your music, with the only other options being either Bluetooth headphones (such as AirPods) while charging or a dongle that turned the one Lightning port into two, enabling both at the same time.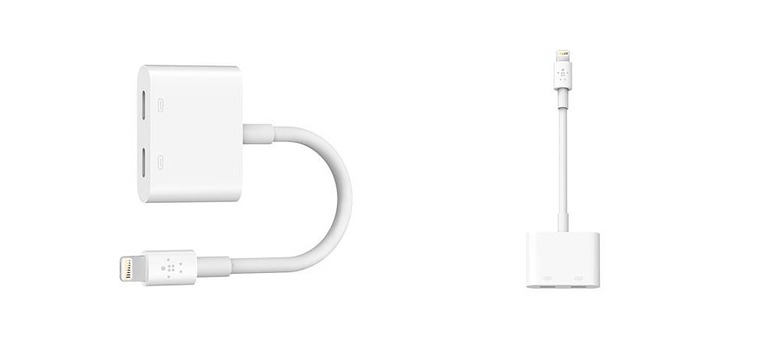 According to Belkin, its new adapter was "developed closely with Apple," and, of course, it will work with both the iPhone 7 and the iPhone 7 Plus. Said company GM Steve Malony, "We're excited to offer the Lightning Audio + Charge RockStar to our customers, extending our family of RockStar multi-port products and creating an easy way for people to charge and listen on the go."
It's not as easy, of course, as just plugging a pair of ordinary headphones into a headphone jack in the phone, but Apple assumes you'll adapt or, more likely, that you'll just ditch wired headphones in favor of Bluetooth ones. Dongle features include compatibility with both the Lightning-to-3.5mm headphone jack adapter and Lightning Audio headphones; it has pass-through charging up to 12W, and supports up to 48kHz 24-bit audio output. Price sits at $39.99 USD from Belkin and Apple.
SOURCE: Belkin