This Is Why EA Won't Give Up On Microtransactions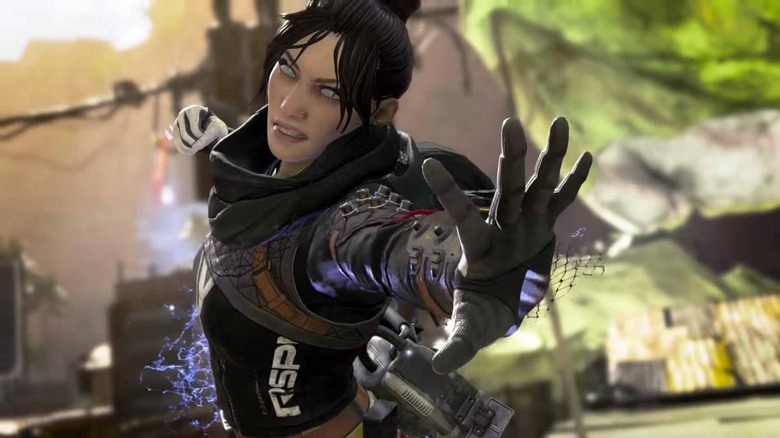 Electronic Arts shared its latest round of financials today, and in it, we learned just how much money it's earning from live services. In other words, we learned how much the company is making from things like loot boxes and microtransactions – purchases that are meant to monetize a game post-launch. As you might expect, EA is raking in cash from microtransactions.
During its earnings presentation, Electronic Arts shared a slide that showed its digital net bookings by composition for the third quarter of fiscal year 2020. We see that live services pulled in a whopping $993 million during the quarter, which is no small amount. That represents a year-over-year increase of 27% too, so revenues from live services are definitely on the rise.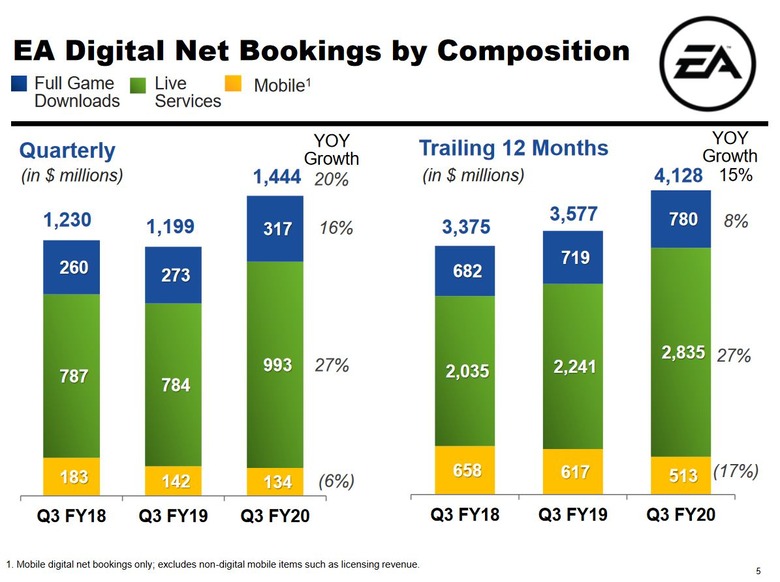 That might be a little bit disheartening for anyone excited by the fact that Star Wars Jedi: Fallen Order exceeded EA's expectations. Single-player games that don't have a live service component are a rarity among EA's lineup these days, and in looking at that graph above, it's easy to see why. Even with the company counting Fallen Order as a success, it's going to be hard to resist the lure of that kind of revenue.
Much of EA's live service revenue comes from its various sports games such as FIFA 20 and Madden NFL 20 and their Ultimate Team modes, which have players opening randomized packs of players in an attempt to build out their dream teams. Then, of course, we also have the live service components of games like Battlefront 2 and Apex Legends, with the latter being a free-to-play games that pulls in revenue by offering battle passes and cosmetics to players.
So, at the end of it all, Q3 was a good one for EA in terms of revenue, and a lot of that is down to live service games. We can definitely expect to see more live service games coming out of EA as it closes out FY20 and moves into the next one, so stay tuned.