This is Verizon's 2019 basic cellphone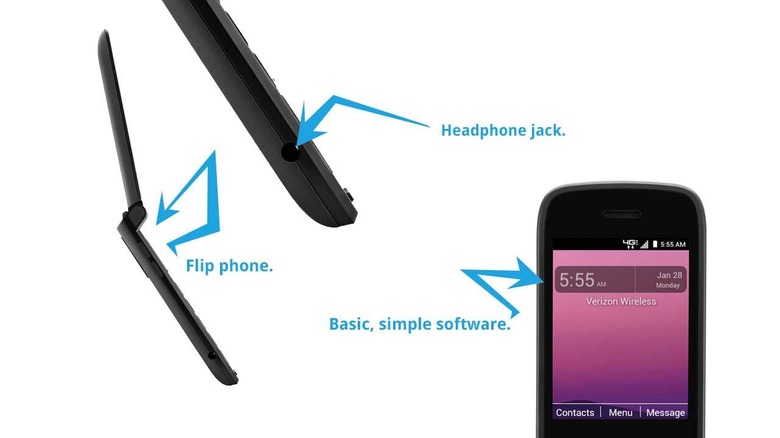 The Orbic Journey V is Verizon's newest "basic, simple phone" with no smartphone, Android, or iPhone features of which to speak. This is the phone which the average young person, or more likely their dad, will buy in defiance of smartphone trends, and will use for many years to come. Assuming this phone lasts longer than its 2-year monthly payment period, there's a good chance owners will continue making use of this hardware until it's completely worn out.
The Orbic Journey V has features like "well-spaced keys" and "2 large screens." This device is a flip phone, which means it can be kept folded up in its users' pocket to keep its internal screen safe from damage. The external screen "makes it easy to view notifications" without having to flip the phone fully open.
Inside this relatively compact flip phone is a 1400 mAh battery. With this battery, Verizon suggested that the Orbic Journey V can last for up to 10 days on a single charge (standby time) or up to 7 hours of talk time. This amount of battery time will be perfect for users hoping to prove a "I barely ever need to charge my phone" point to friends and family.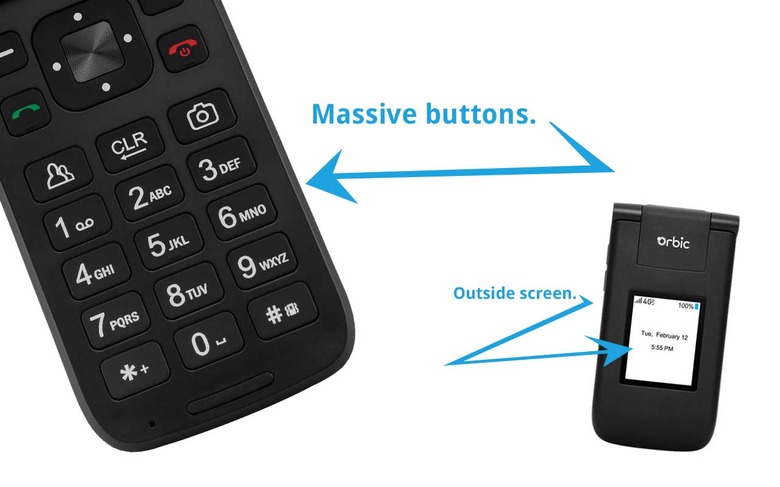 According to Verizon, this device allows users to "enjoy clearer calls with fewer hiccups and reduced background noise." The hiccups bit is likely aimed at appealing to users who've found smartphones to be needlessly complicated, while the reduction in background noise is likely in reference to basic noise cancellation features this phone may offer.
This device works with 4G LTE data connectivity and is available from Verizon at $4.16 a month for 24 months. That's "$0 Down (for qualified customers) $4.16/mo for 24 months; 0% APR" according to the fine print from Verizon. Users can also purchase the device for its full retail price of $99.99. Either way there'll be a one-time activation fee of $40 charged to "your next monthly bill" unless you purchase online or with the My Verizon App.
NOTE: This phone was manufactured by Reliance Communications, a company who hasn't necessarily been known for their consumer-facing mobile phone hardware in the past. Until we've tested this (and/or other Reliance Communications hardware), we recommend you take extra care in working with their hardware. We'll report back when we know more!