This is the Project Ara modular smartphone we could have had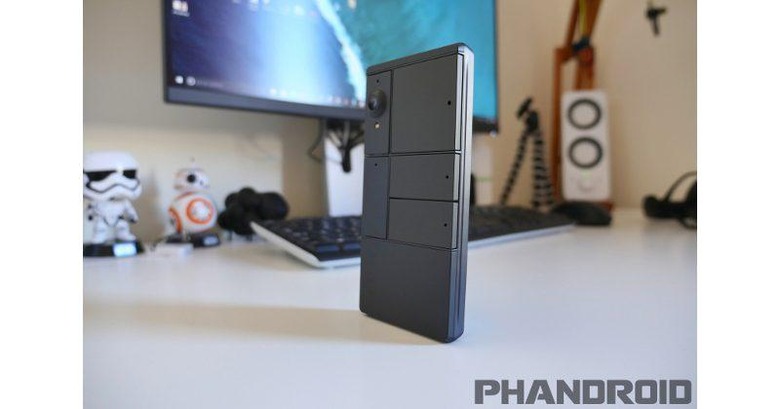 The dream of a truly modular smartphone is dead. Or at least the dream of having a consumer product by 2017. While the LG G5 and Moto Z sort of foreshadow what is possible, the fulfillment of the ideal modular smartphone died when Google killed off Project Ara, leaving us to wonder what could have been. Fortunately, the folks over at Phandroid were able to get their hands on one of the later iterations of the near complete Project Ara smartphone, revealing details of the stillborn mobile device.
The design of the Project Ara smartphone is no secret, as Google's ATAP group was relatively open in the development of the modular smartphone. As expected, the "endo" or endoskeleton of the device is made from hard metal, with the modules' back-facing surfaces covered with soft plastic. Said modules are held in place by very strong electromagnets, which can be switched on or off via software.
What is striking about the Project Ara shown in these photos is how thick it is. Around 12.5 mm in fact, and that's without a camera module that produces the usual bulge. It's also around 190 g heavy. While perhaps crude by today's standards, it's not exactly surprising given this is pretty much a prototype or first gen product. Had it been given time to evolve, we might have arrived at more refined models.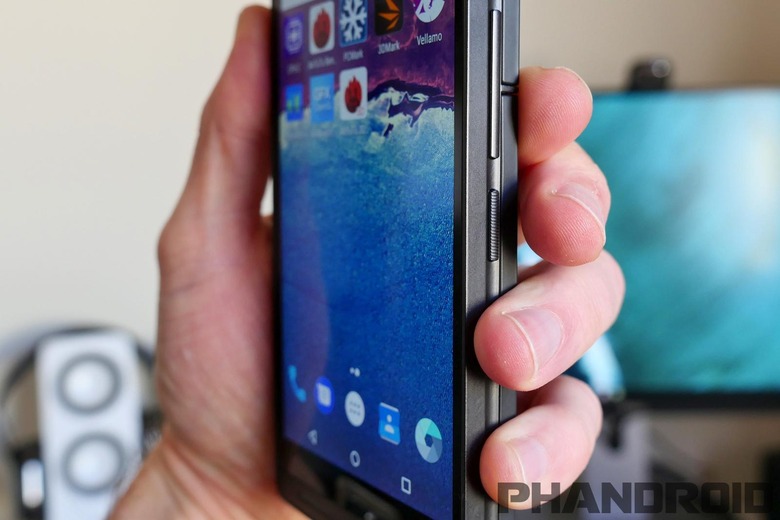 In terms of internal hardware, the Project Ara would have been a match for late 2014 to early 2015 flagships. It ran on a Qualcomm Snapdragon 810 and had 3 GB of RAM. The 5.46-inch screen only got as far as 1920x1080 pixels. The cameras are surprisingly low-key, at 5 MP and 2.1 MP, back and front, respectively. The battery, on the other hand, is a generous 3,450 mAh pack. Of course, the entire point of Project Ara was that you would be able to swap out any of these parts for better, newer modules. At least that was the idea.
Project Ara undoubtedly still has some appeal and will have no shortage of fans. But that won't exactly translate to commercial success. Perhaps the modular smartphone is still a bit too a head of its time, as LG itself found out to its dismay. Maybe someday, we'll be graced with a truly modular smartphone. But until then, R.I.P. Project Ara.
SOURCE: Phandroid