This is the iPhone 8 Plus camera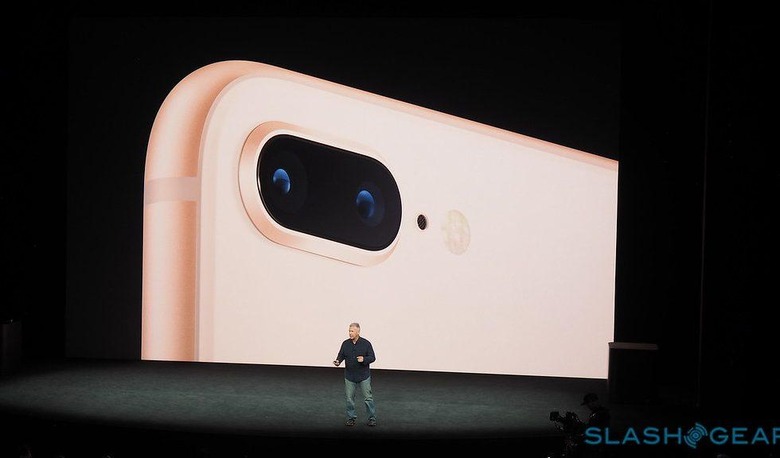 While Apple may have impressed users with the cameras on the iPhone 7 and 7 Plus, it obviously couldn't leave them untouched in the jump to the iPhone 8. The cameras on both the iPhone 8 and the iPhone 8 Plus have been granted a number of improvements, and all of them were detailed by Apple's Phil Schiller on stage in California today.
On the iPhone 8, we'll find a single-lens 12MP camera. This is a brand new sensor that allows for 83% more light and is touted as being more power efficient than the iPhone cameras that came before it, hopefully giving you increased battery life if you use your phone's camera often. Of course, continuing a trend that started with the iPhone 7, the iPhone 8's camera will sport optical image stabilization, a feature that many photographers will be happy to have along for the ride.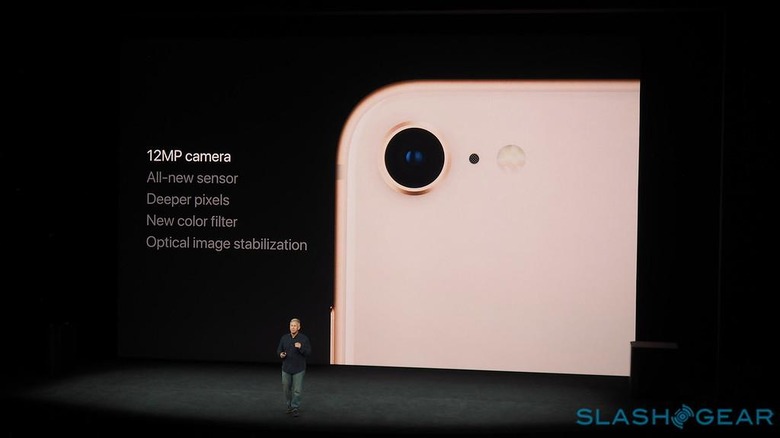 When we move over to the iPhone 8 Plus, things get even better. Like the iPhone 7 Plus before it, the iPhone 8 Plus will feature a dual-camera set up with both sensors clocking in at 12MP. The main lens will offer an f/1.8 aperture, while the telephoto lens boasts an aperture of f/2.8. As is the case with the standard iPhone 8, optical image stabilization is present in the iPhone 8 Plus as well.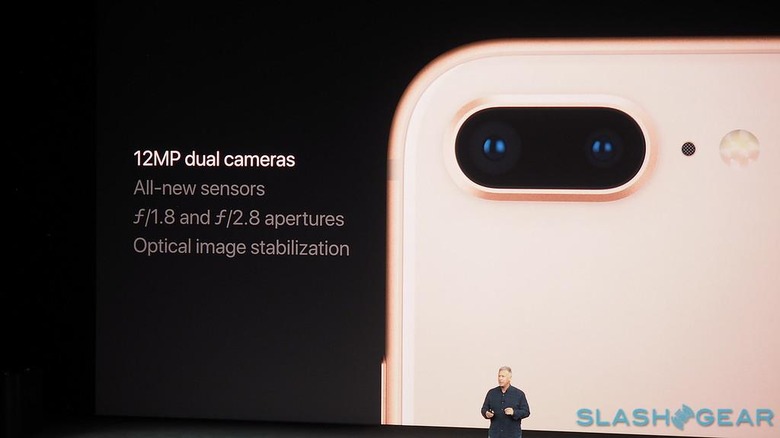 With an improved portrait mode being introduced for the launch of the iPhone 8, these new cameras should offer a fairly significant increase in quality over the iPhone 7 and 7 Plus. If quality photos near the top of the list for you when looking for a new phone, then these new iPhones could very well be worth of your consideration. We're just getting started with Apple's keynote address, so keep it here for SlashGear's continuing coverage of the show.