This is how the iPhone 8 Face ID could work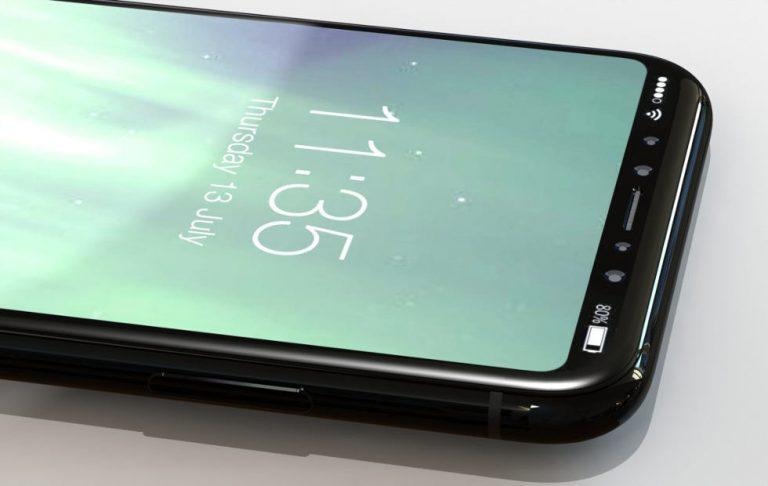 We're just counting down the hours, OK more than 24 hours, to the unveiling of the iPhone 8, or iPhone X if you may. But there's no stopping the flow of leaks, sometimes almost official, regarding some of the tenth anniversary phone's most intriguing features. This time, the focus is once again on Face ID, which will replace the fingerprint-based Touch ID on the iPhone 8/X. Considering how it has been looked at (no pun intended), with skepticism, it isn't surprising that Apple is taking pains to make sure that it works just as securely and as conveniently as the revered fingerprint sensor.
Naturally, the first step in any biometric security system is setting it up to your biometrics, in this case, your face. Considering the novelty of the feature, there will bound to be some confusion on how to set it up, but Apple tries to make it as painless as possible. Fortunately, you only have one face to scan.
Face ID enrollment process (with layout issues on first page) pic.twitter.com/KczOHEy9ir

— Guilherme Rambo (@_inside) September 9, 2017
Once set up, unlocking the iPhone 8/X should be a breeze, in theory at least. Unlike with a fingerprint sensor, you have to align your face with the placeholder smiley (which looks a lot like the old Mac OS logo) and wait for it to do its magic.
Authenticating with FaceID looks like this (timing not correct because it's just the UI, not actual auth) pic.twitter.com/kvNUARDQBJ

— Guilherme Rambo (@_inside) September 9, 2017
That magic is thanks to four sensors found on the front of the iPhone 8, the sensors that made the wide cutout at the top a necessity. That's according to the information gathered by the popular Ming-Chi Kuo. The four sensors are paired by twos and flank the speaker grille and LED flash in the middle. Two are common to any smartphone, namely the front camera and ambient light/proximity sensor, the latter of which will also be responsible for time of flight data. The other two are the structured light transmitter and receiver for collecting depth information.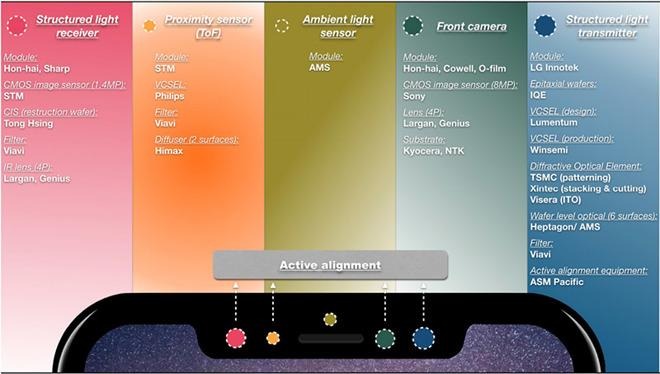 Kuo also mentions that the light sensor on the iPhone 8/X will support True Tone technology, which implies that this iPhone will get that feature so far only found on the iPad Pros. True Tone adjusts the color and warmth of the screen depending on the ambient light. This feature was initially rumored for the iPhone 7 and 7 Plus, which, of course, never came to pass.
VIA: Apple Insider