This is how much a Galaxy S8+ with 6GB RAM could cost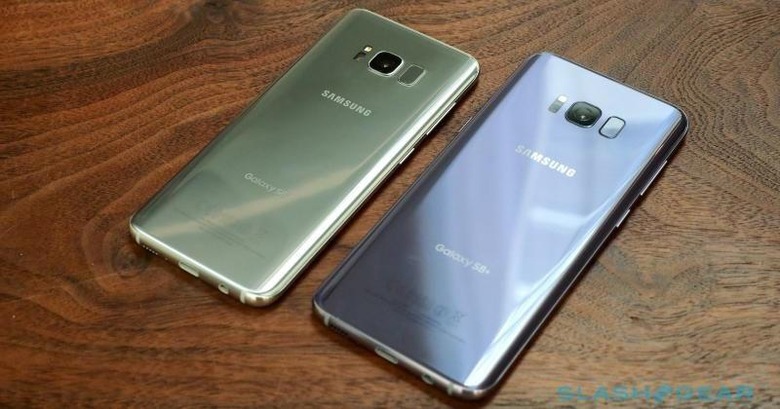 One of the biggest disappointments with the Galaxy S8 and S8+ was that it didn't seem to fully exploit all the power that it packed. In particular, some of its features, specifically Samsung DeX, would have benefited from more RAM. Instead, Samsung chose to play it safe and stick to conventions that is almost 2 years old by now. There have, indeed, been rumors of a 6 GB RAM model and that might still be true. You might not, however, want to buy one when you hear how much it'll cost.
One can never have too much RAM, at least in theory. This type of high-speed, volatile, and expensive memory is critical to an operating system's ability to multi-task. The more RAM you have, the more programs and data you can keep running. While desktops have now stepped into 32 GB RAM tiers, most smartphone makers seem to settle on 4 GB, with a few 6 GB outliers.
Those who have been convinced by the promise of Samsung DeX will run into this cap hard. Turning the smartphone into a makeshift desktop raises expectations and users will presume they will be able to conveniently multi-task as they would on desktops. They will be disappointed to see some of their browser tabs put to sleep or some apps killed in the background.
6 GB of RAM would definitely help in that regard. And it's not impossible for smartphones either. Some Chinese OEMs have already gone down that road last year and many have expected at least Samsung to do so with the Galaxy Note 7. Nada. Despite the fact that Samsung itself even boasted it had the RAM chips to make it possible. There have been rumors that Samsung is preparing one such model and this latest leak confirms that. But it also adds another piece of the puzzle. A 1,150,000 KRW price tag. That's roughly $1,000.
This variant of the larger Galaxy S8+ will come with 6 GB of RAM, 128 GB of storage, and a Midnight Black Color. It will supposedly only be in marketed in China. Why? Because that's the primary market where 6 GB RAM smartphones are being sold. But at 7,000 RMB, that's going to be a tough sell.
VIA: ETnews