This is everything ASUS unleashed at Computex 2017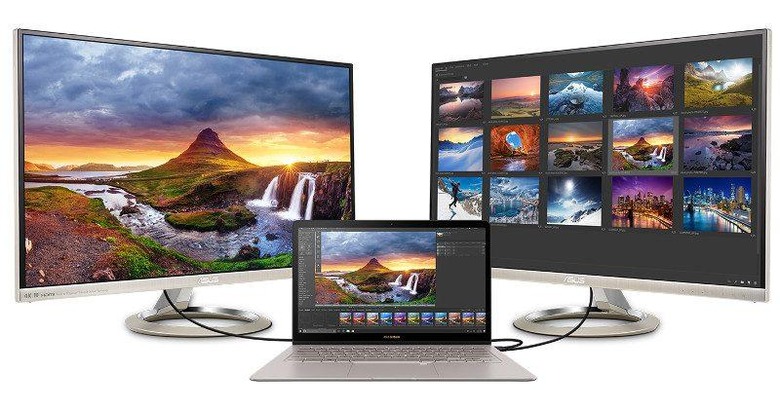 HP, Acer, and Microsoft made their big computer announcements ahead of this year's Computex in order to steer clear of the flood. And flood there was indeed, even if you just look at what ASUS had prepared. From notebooks to convertibles to all-in-one PCs to an odd Wi-Fi router, ASUS' Computex 2017 lineup seems to revolve around the theme of thin bodies, thin bezels, and head-turning designs. But at a time when 2-in-1 detachables are a hot topic again, the company that probably started it all with the ASUS Transformer ironically has none to show.
The closest that it has to a notebook-slash-tablet is the new ASUS ZenBook Flip S (UX370), not a detachable but a convertible instead. If you're worried about bulk and weight, ASUS tells you not to fear. This ZenBook is touted to be the world's thinnest and lightest convertible, at only 10.9 mm thin and 1.1 kg light. That despite running on a 7th gen Intel Core i7-7500U. Heat concerns are also allayed by a new cooling system that uses a very thin liquid-crystal polymer fan impeller.
Not quite extravagant but still in the "thin and light" category, the ZenBook Pro UX550 is claimed to be the thinnest and lightest notebook, at least as far as ASUS' other ZenBook Pros go, only 18.9 mm thin and 1.8 kg heavy. It is also the most powerful so far, driven by a Core i7-7700HQ, partnered with an NVIDIA GeForce GTX1050 Ti, up to 16 GB of DDR4 RAM, and with a 15.6-inch "NanoEdge" 4K UHD screen.
A bit of step down in size and power is the ZenBook 3 Deluxe UX490. At 12.9 mm and 1.1 kg, ASUS boasts that it is the world's thinnest 14-inch laptop. It isn't so bad in the specs department either, with a Core i7-7500U and 16 GB of DDR3 RAM. It does lack the NVIDIA muscle but it makes up for it with two Thunderbolt 3/USB-C ports that can support two 4K UHD monitors at the same time.
ASUS' new Vivobook models might be less glamorous, but they make up for that in power. The VivoBook Pro 15 N580, for example, boasts of a Core i7-7700HQ procsssor paired with an NVIDIA GeForce GTX 1050 and with the capacity to hold a hybrid 2 TB HDD and 512 GB SSD storage system. The VivoBook S15 S510 delivers a little less for a matching price tag, with an Intel Core i7-7500U and a GeForce 940MX.
Switching over to less portable computers, ASUS also has new all-in-one computers from is Zen and Vivo brands as well. The premium ASUS Zen AiO ZN242's elegance belies its power. Nearly invisible bezels surround the 23.8-inch multi-touch screen, which, in turn, hide a Core i7-7700HQ processor, 32 GB of RAM, and a GeForce GTX 1050 graphics. The Vivo AiO V241, on the other hand, comes in the same 23.8-inch package, but with lower specs such as a Full HD resolution, a 7th gen Intel Core i5, and a GeForce 930MX.
ASUS also revealed some computing peripherals and accessories, like the Designo MZ27AQ monitor, which boasts of a 27-inch 2560x1440 panel partnered with 12W stereo speakers and an external 5W subwoofer developed together with Harman Kardon. But perhaps more curious is the ASUS Blue Cave, which looks more like a bladeless fan than a Wi-Fi router. Using internal antennas, ASUS was able to implement an unconventional design not seen in any router, while promising even better capabilities than many routers in the market, like an increased capacity for simultaneously connected clients.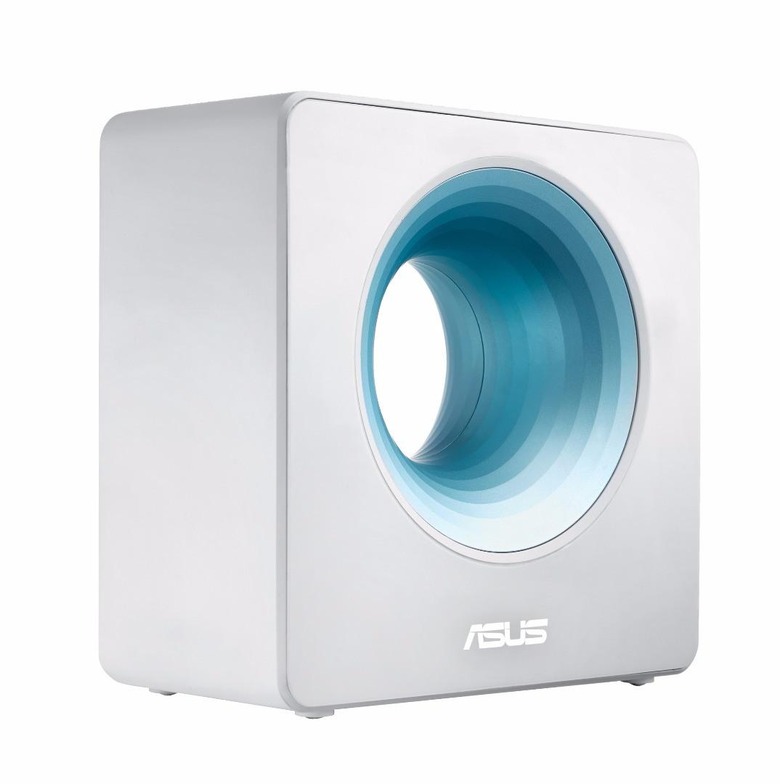 You can watch ASUS' "The Edge of Beyond" press event below.