This is Devon's $28,500 Star Wars watch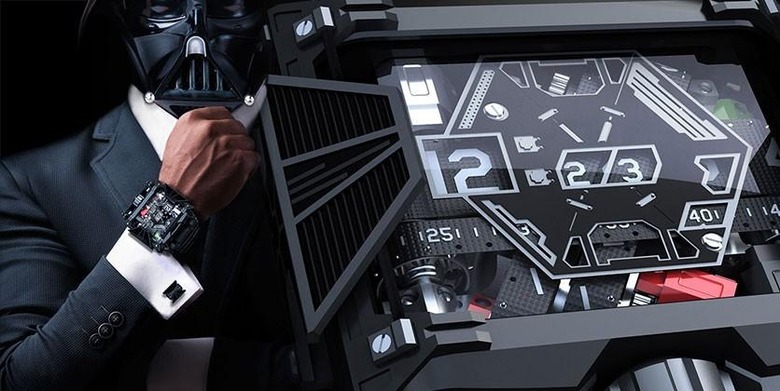 The team at Devon Works, LLC have worked directly work Lucasfilm Ltd. to create a wrist watch that looks like a TIE fighter. This watch will cost a cool $28,500 USD, and will be limited to 500 units. Hand-made, designed with some intense detail, detail reserved only for those intense enough – and rich enough – to set their sights on a watch that costs more than a brand new car. Of course, if you're looking for the most expensive non-prop Star Wars item, you might have found just what you're looking for.
Outside this watch you'll find 316L stainless steel, a true "diamond-like" black coating, and a scratch-resistant lens up front, made of polycarbonate with "bulletproof" durability. The watch is made up of 350 individual parts, 313 electrical contacts, and 4 time belts.
"Time belts," you might be wondering, "what are time belts?"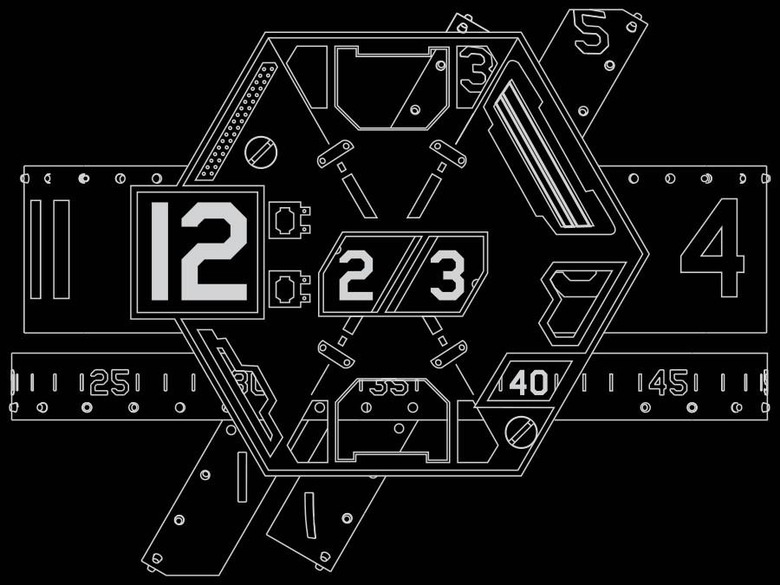 This device is made with a set of belts with numbers on them. Each belt moves through the watch and lands in the display at a point at which it's displaying the correct time.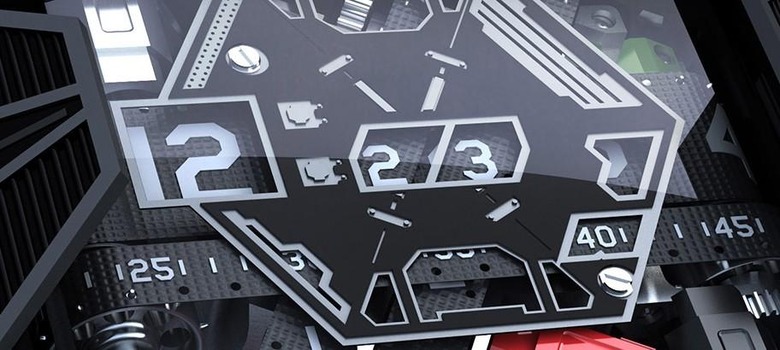 As the entire device is hand-constructed, you can imagine that setting this movement up is difficult to do. Very difficult. Hence the cash it costs to buy this device.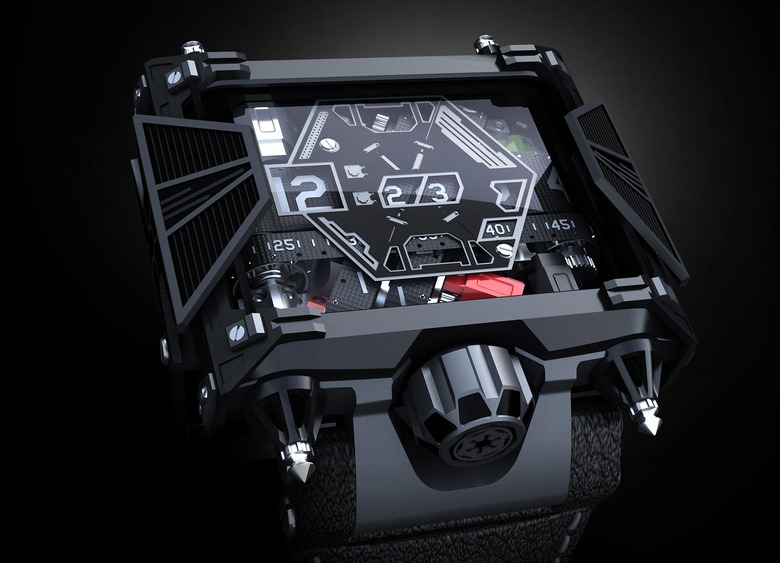 Devon Works stepped into Lucasfilm to work on the device last year, deciding which bits of the Star Wars universe to incorporate into this device. They've decided on a Dark Side sort of theme, taking elements from Darth Vader's helmet, a TIE fighter, and a lovely Imperial crest to boot.
The video below should give you a better idea of how this machine moves. Note that you're going to be charging this watch up once every two weeks with an included wireless charger, and that it's just on pre-order now. You get a pair of TIE fighter cufflinks when you buy the watch, so prepare yourself for suit-wearing, too.