This is Apple's iPad range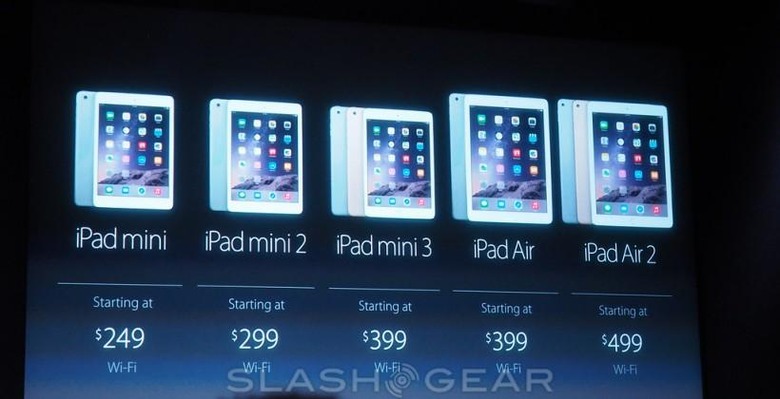 Apple's iPad range is getting even bigger, with the addition of the iPad Air 2 and the iPad mini 3 joining – but not replacing – the existing line-up. The iPad Air 2 slots in at the top of the range, unsurprisingly, but the original iPad Air will remain on sale with a $100 price cut, while the price of entry for a new iPad is also lower than ever.
That's because the iPad mini is sticking around, even with the iPad mini 3 with Retina display. It's getting a price cut too, and will come in at $249 for the WiFi-only model.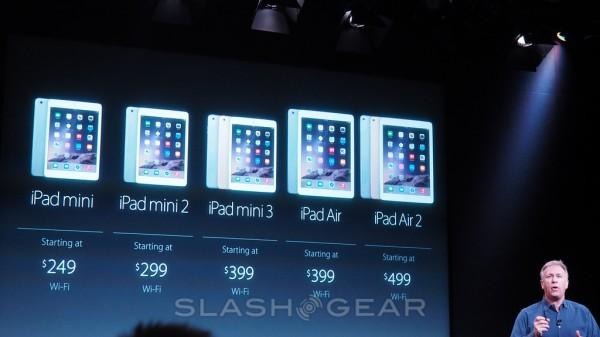 While the iPad mini 3 will start at $399 for the WiFi-only, 16GB model, the iPad mini 2 will be kept in the range, too.
It will begin at $299 for those who want a small, more affordable tablet but insist on Retina display resolution. Of course, there'll also be WiFi + LTE versions of the new iPads.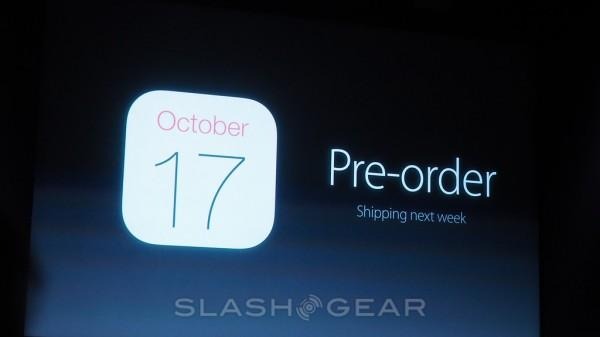 The new iPad mini 3 and iPad Air 2 will go up for sale from Friday this week, with deliveries expected to kick off at the start of next week.