This iPhone X clone has some odd origins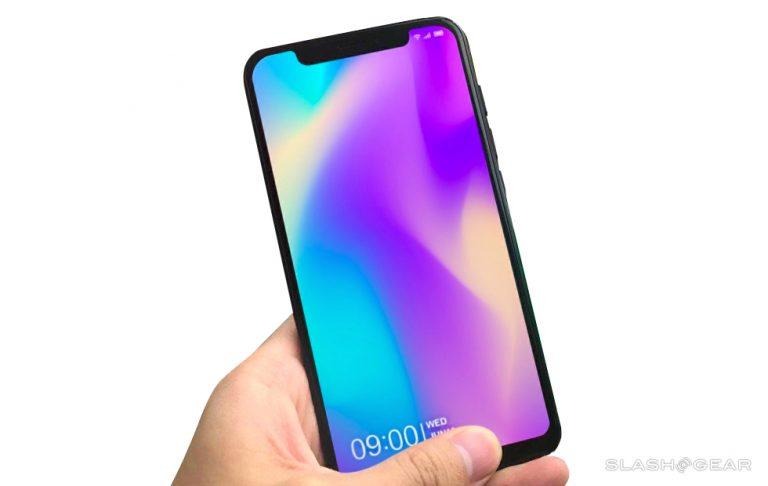 The company is called Leagoo, and their business is copying the look and feel of popular smartphones. Leagoo took the opportunity this month to create a copy of the iPhone X, taking into consideration the notch at the top of the front display. The price of this device is almost certainly comparable to the rest of the phones the company has in stock: just over a couple hundred dollars (converted to USD.)
The company Leagoo is no stranger to cloning popular or otherwise beautiful smartphones. They've done it several times at least. In the images below from ITHome, you'll see how they not only copied the hardware design of a Motorola smartphone, they copied the graphic design presentation of their device from Samsung's Galaxy S8!

The S9, from Leagoo, takes an approach to public exposure very similar to that of their past several phones. They, being a tiny company, have aimed for the "leak" method. They provide photos of their device and a few specs to a publication (or three, or four, or however many it takes) with a suggestion that Leagoo hasn't yet revealed the device to the public.
In reality, this is the very cheapest way to gain exposure to the wide world of smartphone sales. Users around the leaky-sphere are more than happy to share the good news, and Leagoo gets their device shared in a big way. The only drawback is the slightly less-than-professional look it gives to the company over a long period of time.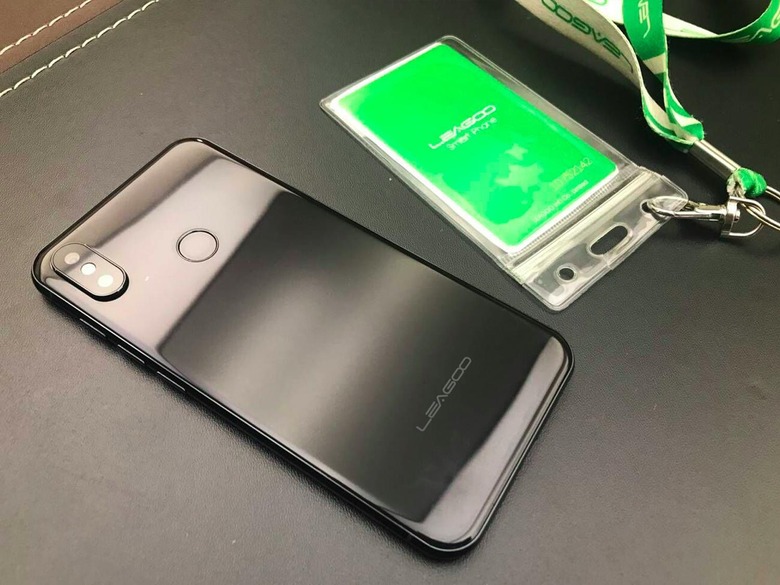 Above you'll see the back of this device. Below you'll see an un-edited version of the photo of the front. Notice the extra layer of plastic on the right (and perhaps on the left as well.) To me, this indicates that the device is likely unfinished in its current state. It might even just be an older device with a piece of display glass covering up the front with the notch cut out.
We might never know!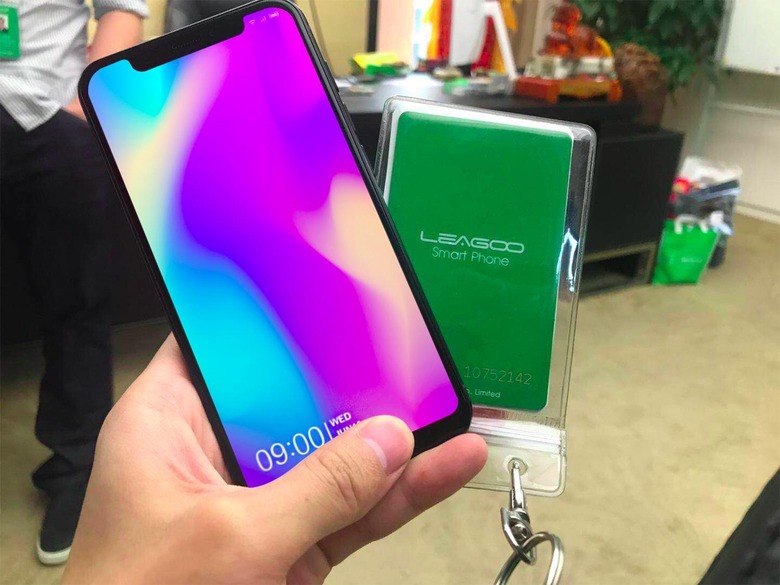 In the photos of the Leagoo S9 you see here – and in a variety of others featuring new phones from the company – you'll see Leagoo gear in the background. Leagoo employees are standing facing the camera, Leagoo brand bags and banners can be seen surrounding the device – this is no mistake, to be sure.
If you should still end up being attracted to this device despite its less-than-reputable origins, by all means have at it. This device, the Leagoo S9, will be available in China very soon. This device will be available for a couple hundred dollars, converted to USD, and it'll feature the following specs. The display is 5.85-inches diagonally with AMOLED technology, and the back houses two 16-MP cameras. Inside is a MediaTek P40 system on chip and the phone has 6GB RAM and 128GB internal storage.