This iPhone is too fancy to exist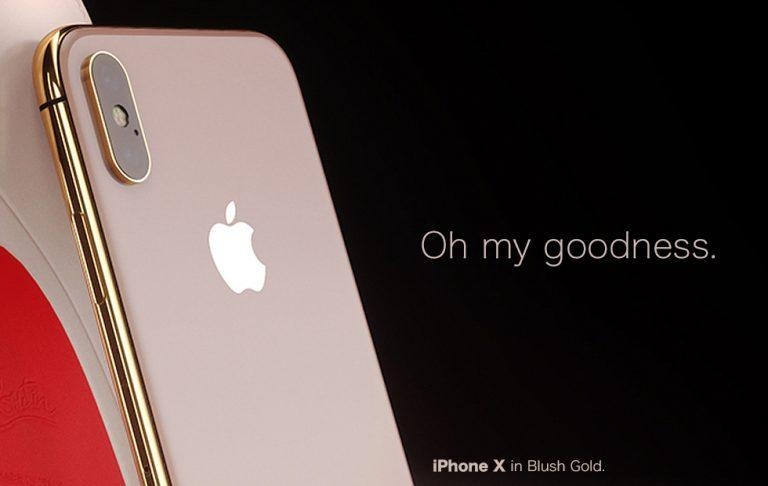 Today I saw an iPhone that was far too fancy to actually exist in the real world. The hardware inside the device is fine – it already exists as what's currently called "iPhone X." It's just the colors and makeup of the exterior of the device that don't yet come from Apple proper. This isn't one of those all-gold monstrosities from Russia. This is a concept from Martin Hajek.
Designer and 3D-rendering artist Martin Hajek has a talent for sussing out Apple products before they've been revealed by Apple. I'm not saying that's what's happening here – but he's certainly in the business of making assumed, tipped, or otherwise leaked Apple products turn into very real looking rendered images.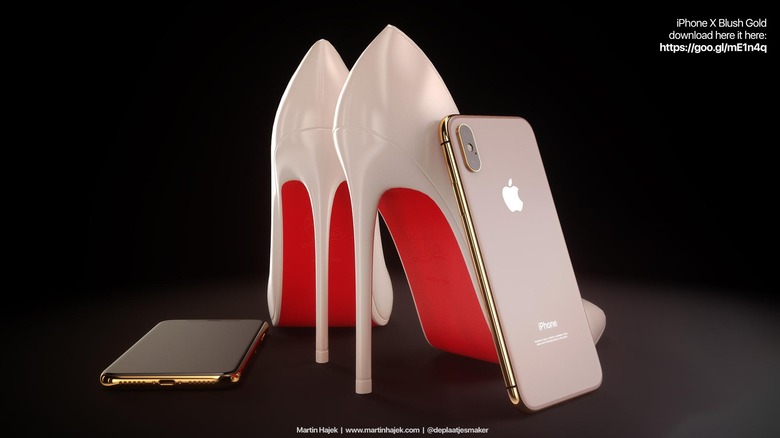 What we're looking at here is the "Blush Gold" version of the iPhone X. This version of the iPhone X does not (yet) exist in the real world. Below you'll see a larger version of the whole setup Haijek's prepared for the device.
Also conceptualized is the not-realized iPhone X Product(RED) edition. This is quite similar – to the version we spoke about earlier this week in our "This is what the iPhone X (RED) could've been." Nothing too fancy – just color changes.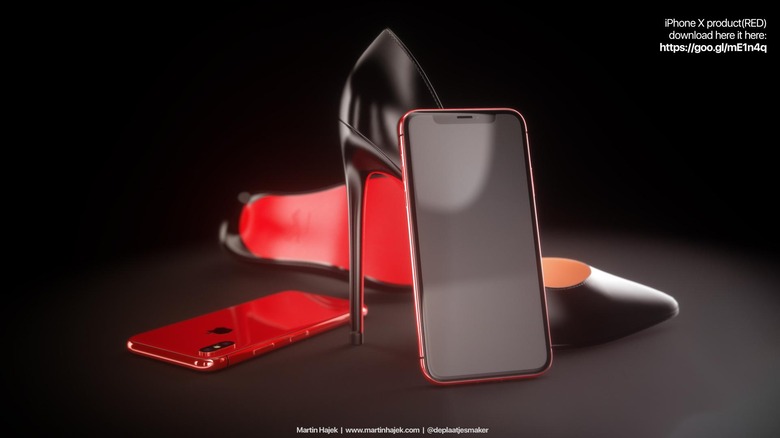 Now, if only we could convince Apple to deliver a choose-your-own customization service like Motorola had with Moto-Maker for Moto X. That was pretty gosh-darned neat. It'll never work, though – Apple has enough trouble keeping products available in stores when they're first released, it'd be madness to try to custom-build every unit for every customer. Complete and utter madness.
Have a peek below at some other iPhone oddities from the recent past. What color combination smartphone would you order up if you had the opportunity? Would you completely mad, or would you just choose what's already available in the real world?