This Glorious Samsung Smart Pocket Watch Isn't For Sale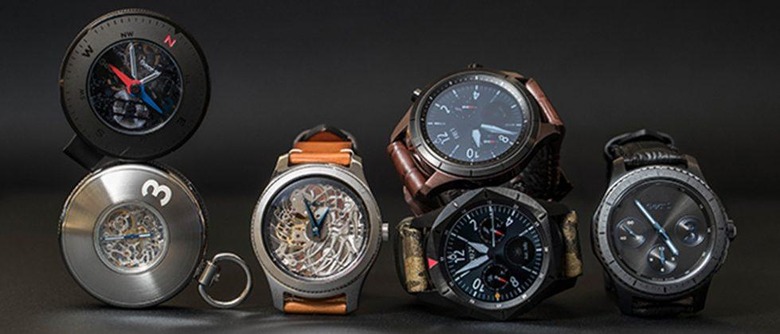 Samsung is showing off prototype smartwatches at Baselworld 2017, including a 'hybrid pocket concept watch' that reimagines what the Gear S3 would look like. You can't buy any of these prototypes, of course, as they're designed to bring concept to life, not necessarily to market. You can, however, buy a new 4G LTE-capable Gear S3 Classic that has launched at Verizon, AT&T, and T-Mobile.
Samsung is showing off a total of three concept designs that reimagine the Gear S3's style. One of these concepts is described as a traditional watch with 'Swiss-made' details and movements, while the other is a Gear S3 with a premium finish.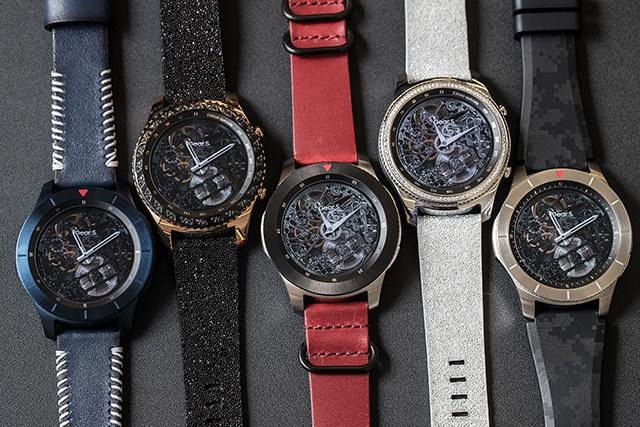 Then, of course, there's that pocket watch concept, reimagining the smartwatch as something you'd hook to a chain and slip into a pocket. As well, Samsung says it will rollout a 'Value Pack' update for the Gear S2 and Gear S3 that brings improved S Health, reminders, and altimeter and barometer functionality, as well as more content.
If you don't own a Gear S3 but would like to, Samsung has introduced an updated version of its wearable that includes 4G LTE support. With that, users are able to do more without their phone, such as using navigation and making payments. The connectivity feature also facilitates things like receiving and replying to messages even if your phone isn't around. Pricing depends on carrier.