This Galaxy S9 trade-in deal is unexpectedly good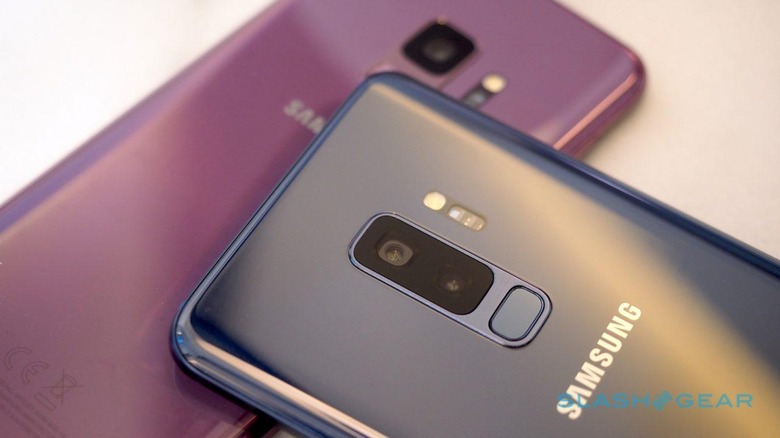 With Galaxy S9 and S9+ preorders opening on March 2, there are plenty of deals around for those looking to trade in their old phone and upgrade. Samsung is keen to get that old Galaxy S8 out of your pocket and replace it with a shiny new Galaxy S9 instead, but it won't argue if you're upgrading from another Android phone or even an iPhone, too.
How much you save will, unsurprisingly, depend on what you're trading in. If you've got a shiny Galaxy S8 or an iPhone X you want to be rid of, that will net you the biggest savings. At the other end of the scale, those with a Note 4, Galaxy S5, or iPhone SE can expect the least.
It'll vary by carrier, too. For example, on Verizon this is the run-down of what sort of trade-in value you might get, depending on which smartphone you're currently using:
$350 credit – Apple: iPhone X, 8, 8 Plus; Samsung: GS8, GS8+, Note8

$300 credit – Apple: iPhone 7, 7 Plus, 6S, 6S Plus; Google: Pixel, Pixel XL, Pixel 2, Pixel 2 XL; LG: G6, V30; Motorola: Z2 Force, Z Force; Samsung: GS7, GS7 Edge, GS7 Active

$200 credit – Apple: iPhone 6, 6 Plus; HTC: 10; LG: G5, V20; Motorola: Z Droid, Z2 Play; Samsung: GS6, GS6 edge, GS6 edge+, GS6 Active, Note 5

$100 credit – Apple: iPhone SE; HTC: M9, M9+; LG: G4, V10; Motorola: Z Play, Turbo 2; Samsung: GS5, Note 4, Note Edge
T-Mobile, meanwhile, is breaking things down a little differently. Again, how much you'll get will depend on how recent your current smartphone is. T-Mobile breaks it down into two rough categories:
To save up to $360, trade in one of these qualifying devices:

Samsung GS8, Samsung GS8+, Samsung GS8 Active, Samsung GS7, Samsung GS7 Edge, Samsung GS7 Active, Samsung Note8

Apple iPhone 8, Apple iPhone 8 Plus, Apple iPhone 7, Apple iPhone 7 Plus, Apple iPhone 6s, Apple iPhone 6s Plus

LG V30, LG V30+

To save up to $200, trade in one of these qualifying devices:

Samsung GS6, Samsung GS6 Edge, Samsung GS6 Edge+, Samsung GS6 Active, Samsung GS5, Samsung GS4, Samsung Note4, Samsung Note5

Apple iPhone 6, Apple iPhone 6 Plus, Apple iPhone 5s, Apple iPhone SE

LG G6, LG G5, LG V20
There are some caveats it's worth bearing in mind. Perhaps the most significant is that the trade-in value of the phone you're exchanging won't be given in one lump sum. Instead, it'll be spread out over 24 monthly bill credits. Like most trade-in offers, the device you're replacing will need to be in decent working order and good cosmetic condition: if the screen is smashed up, or it doesn't hold a charge, don't expect it to get you a saving on a new S9.
Somewhat obviously, you'll need to be buying a new Galaxy S9 or S9+ at the same point in time, too, and on a device payment plan rather than buying it outright. That also has implications for ending your service agreement early. If you do, you'll not be eligible to get the rest of the trade-in value of your phone. In short, while this is undoubtedly the easiest way to get some cash back from your old device, if you want maximum flexibility it might be worth looking to companies which offer separate trade-ins or even selling on eBay or Craigslist to get the value upfront.