This Disney Plus Hulu bundle has one huge oversight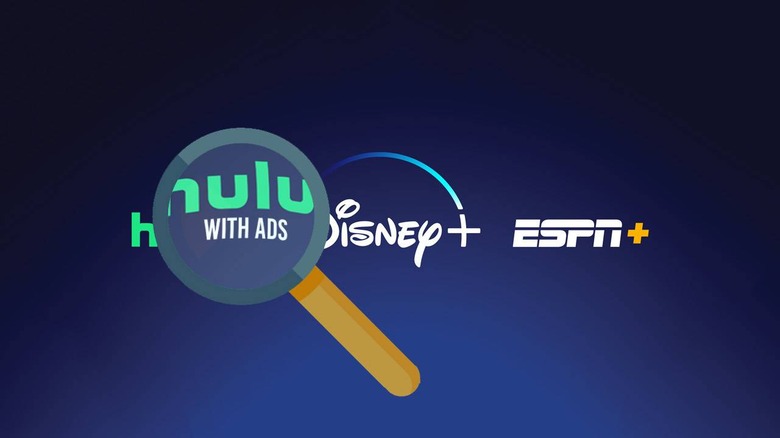 Disney+ launched yesterday, and it arrived offering a pretty tempting bundle with some of Disney's other services. Though you can buy a subscription to Disney+ on its own for $6.99 per month, you can also get it bundled with Hulu and ESPN+ for $12.99 per month, a price that challenges Netflix's standard subscription tier. If you don't have a subscription to Hulu already, then the bundle with Disney+ makes for a pretty attractive deal, but there's one thing you should know before you sign up.
There's actually a couple of things to know, and the first is that the Hulu subscription packaged with this bundle is one that includes ads. If you haven't used Hulu in a while, you should know that the ad breaks in standard Hulu are as plentiful as they are long. I signed up for the Disney+ bundle yesterday as it's been a long time since I've had an active Hulu subscription, but midway watching through a single episode of Shark Tank, the number of ads made me want to shell out the extra cash for a Hulu (No Ads) subscription.
Problem is, I can't actually upgrade my plan. When I go to my account page on Hulu's website, I'm redirected to Disney+ for subscription management. There, my only option is to cancel my subscription. I can't upgrade my standard Hulu subscription to Hulu (No Ads), which seems like a big oversight on Disney's part.
Even more annoying is the fact that I can't even cancel my Disney+ subscription, eat the cost of the bundle, and sign up for both services separately right away. According to this Disney+ help article, I have to cancel the bundle, wait until the subscription term on my Disney+ bundle ends, and only then I can sign up for Hulu (No Ads). So, unless I want to sign up for Hulu (No Ads) with a new email address and new account, I'm stuck waiting until December 12th to make that change.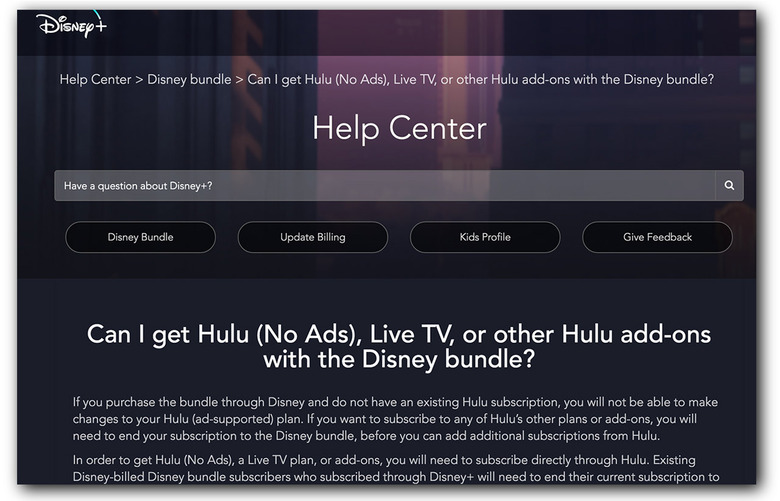 That help article says this applies to Hulu Live TV and add-on sign-ups as well, so once you sign up for this Disney+ bundle, you can't make any changes to your Hulu subscription until you've cancelled your bundle and have waited for the subscription term to end.
This seems like a huge oversight on Disney's part, because it's effectively making me jump through hoops before I can pay it more money for Hulu. It's possible that Disney makes more money from standard Hulu subscribers than it does from Hulu (No Ads) users when the sheer number of ads it runs during each show are taken into account, but regardless of Disney's reason for implementing the bundle like this, it seems like the company didn't really think this through at all.