This app will clean you out -- but that's a good thing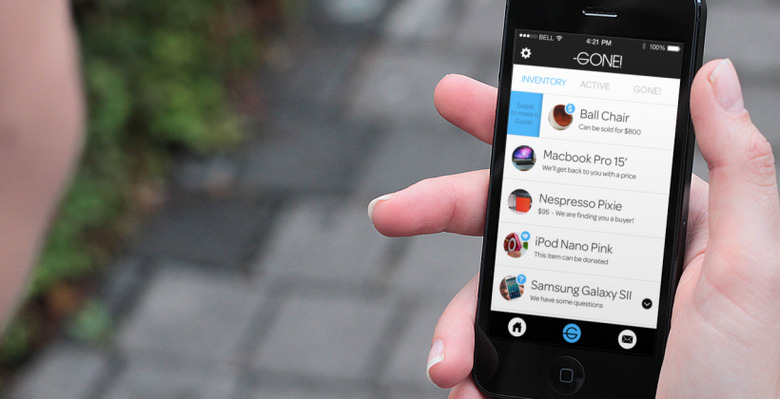 If you're like — well, anyone — you've got a lot of stuff lying around the house you're not using. The thought of getting rid of it has crossed your mind, but the exercise of listing on Craigslist (and the subsequent lowball offers) is exhausting. A new app, which is rolling out in Austin and San Francisco ahead of other markets, can take care of all the leg work for you.Gone  will also pay you for your stuff. Best of all, you don't have to do much more than take a picture of what you're trying to sell. Gone is unique in that you deal with them, and they do most of the work in selling your item.
We know what you're thinking: "what about my ugly old couch?". Not a bother, because Gone will take all your stuff away for you. If it can't be sold, Gone arranges for it to be donated (which is tax-deductible!) or recycled.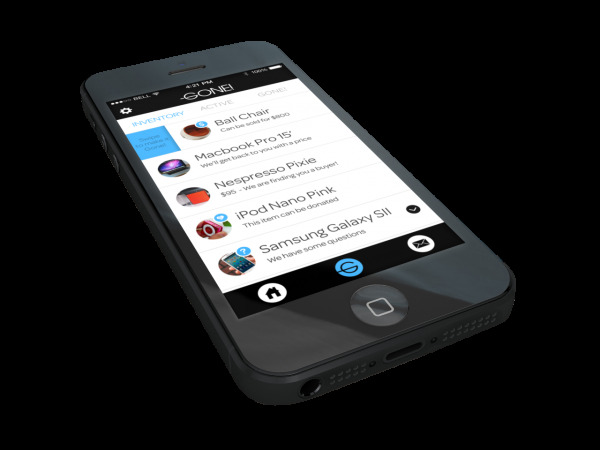 Gone uses a picture of your item, and finds an appropriate price and buyer (if possible). You can also get boxes shipped to you, and Gone will even come by and pick them up. If you don't like the price Gone quotes, you can always opt not to sell it (before they pick the item up, of course).
When we asked Gone how they can be sure users aren't getting the shaft when selling an item, they told us "It depends on the item (this actually plays into how Gone can get users the highest price). Instead of being limited to one marketplace like eBay, Gone selling experts spend time researching and comparing other marketplaces that specialize in certain items (like musical instruments or photography equipment) that may offer more." So when you go to sell that obscure lens for your camera, you can rest assured Gone knows what it is, how much it's currently worth, and who will want it.
Gone takes care of finding a buyer, shipping your item if necessary, picking it up from your house, and will even give you boxes — all from a free app. How do they do it? Exactly as you might think. Gone takes a small cut of each sale, so it's monetization by scale. Gone also has $1 million in seed funding from TechStars, so they're comfortably running smooth.
The app is currently in the App Store, but to experience it fully you'll need to be in Austin or San Francisco. You can request Gone to come to your city in the app, and share it on social media to get the ball rolling in your town, though. Others, like eBay, recently launched similar services, but none seem to make it as simple as Gone.
Gone says the average household has roughly $3,000 in stuff they're not using. The service pays you cash, too, not a gift card or store credit. So take a look around, and decide for yourself: would you rather have clutter, or cash? The choice is probably clear.