This app made 'Dark Knight' phone mic spy tech a reality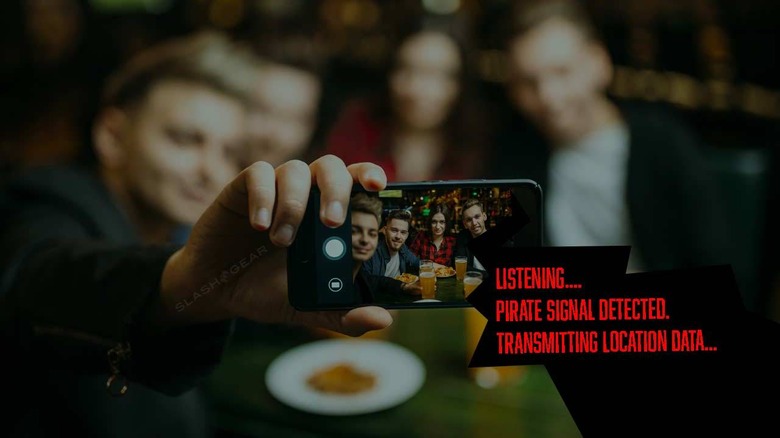 Remember that time in Batman: The Dark Knight when they hacked into every phone in the city and used audio matching and GPS to locate The Joker? It would seem that the app developers behind the app LaLiga had the same idea as Bruce Wayne – because they've essentially made that nightmare a reality. With their app, they've been detecting pubs and bars broadcasting pirated football (soccer) matches illegally, using geofencing and live audio from everyday users with their LaLiga app.
The app in question, LaLiga, is made for football fans in Spain. They're called LaLiga de Fútbol Professional, and they've made an app that, for the most part, is a pretty nice piece of work. It's capable of bringing fans up-to-date statistics and game results. Their app was downloaded over 10-million times as of June, 2019.
Si aceptas, la app de #LaLiga hace uso de tu micro y geolocalización para detectar bares y cafeterías que emiten fútbol sin pagar la licencia correspondiente 😳😬 Tratamientos de datos que convierten a tu móvil en chivato 🤔 Vía @estherbotella pic.twitter.com/DjzDI6xfiP

— Jorge Morell Ramos (@Jorge_Morell) June 10, 2018
In the app, users are given an option which reads as follows. This is translated roughly from Spanish to English: "I have read and accept the Technical Legal and Privacy Policy of the app confirming that I am over 14 years of age and in particular that LaLiga treats my personal data to offer information related to the competitions (soccer matches) it organizes through the app. Also this activates the option to guide me to the stadium using geopositioning."
No big deal, right? That option is necessary to get into the app itself. There's also a second option that is now, apparently, optional to users. That second option suggests the following – again, translated roughly: "Protect your team! By clicking you agree that LaLiga will treat your personal data, including those obtained by the microphone of your device, in order to detect fraud in the consumption of non-authorized public establishments."
In other words – click this option and become a spy for the football league! According to el Diario, the league suggested that no harm is done because the sound signal is not accessed by humans. Instead, the sound "automatically becomes a signal, a binary code," which is then run through a detection system (probably not unlike what YouTube uses in detecting copyrighted material in videos uploaded to the platform.)
"The microphone will capture audio fragments with the sole purpose of knowing if you are watching football matches," says the Legal Notice and Conditions of Use page at LaLiga online "The purposes for which this functionality will be used are: (i) to develop statistical patterns on soccer consumption and (ii) to detect fraudulent operations of the retransmissions of LaLiga football matches (piracy)."
Now, imagine if you will that a certain always-listening piece of equipment in your living room decided it wanted to start listening in on everything that went on in your home. Is there anything you might not want analyzed?
UPDATE: This week the national data protection agency (AEPD) fined LaLiga approximately 250,000 euros, and demanded that the listening function on the app be deactivated as soon as possible. An official LaLiga statement suggested that they would appeal the decision by the AEPD, and that the data agency "has not made the necessary effort to understand how technology works."