This ambitious plan aims to bring Concorde back to life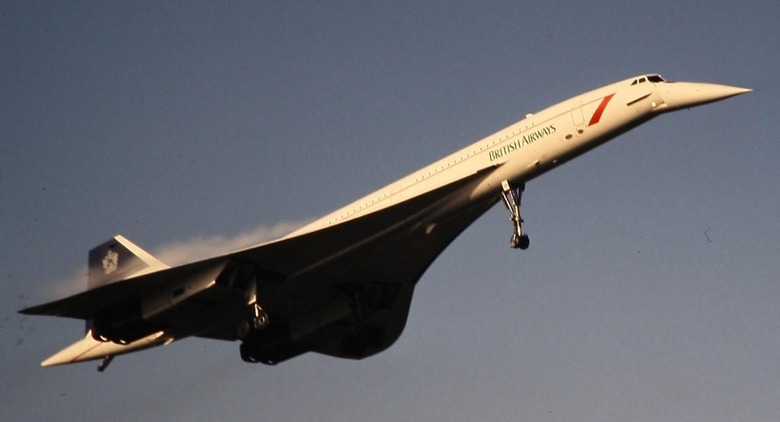 A well-funded plan to get the supersonic Concorde back into the skies after being grounded for more than a decade plans a relaunch before the 2020. The much-missed jet, one of only two commercial services to break the speed of sound, ended service in 2003, but a £160m ($248m) investment might see the remaining aircraft once again take flight.
Unfortunately for those hoping to cut their transatlantic journey to under 3.5 hours, the goal isn't to resume general flights. Instead, Club Concorde – a group of former pilots and passengers – aims to use it on special occasions.
That could include appearances at air shows and exclusive charter flights, along with for well-heeled companies to use for events.
It won't come cheap, and if indeed Concorde does fly once more it will be the second stage of a plan to bring the supersonic jet back into the limelight.
First will come a public display by the River Thames in London, with the group using £40m ($62m) in funding to build a special platform on which a plane – purchased and brought over from Orly Airport in Paris – will be situated. Placed in prime tourist territory by the London Eye, it will supposedly offer fine dining based off the original menus, as well as a £16 ($25) per person tour.
In fact, that's the easy part, and organizers believe it could be up and running by 2017. More tricky will be making a different Concorde air-worthy.
The remainder of the fund will be tapped for that, with the group's sights set on a second plane, currently on display at Le Bourget airport in Paris. As well as actually acquiring the jet, the money would go on re-engineering it up to the relevant safety standards, as well as redecorating it so that the livery was neutral.
If all goes to plan, the group says flights could resume as soon as the end of the decade.
Concorde is one of the most fondly-remembered planes in recent history, though it had a turbulent career while operational. Tickets were expensive and a low passenger rate meant initial flights struggled to cover their operational costs.
Meanwhile speed limits in certain airspaces curtailed some routes, and in the aftermath of a 2000 crash, the 9/11 terrorist attacks, and the decision to cease maintenance support, the remaining planes were grounded in 2003.
It hasn't stopped would-be successors dreaming of supersonic travel, mind. Last year, Lockheed Martin revealed it was working on an 80-seat jet capable of going from New York City to Los Angeles in 2.5 hours, or London to NYC in three hours.
VIA Telegraph
IMAGE Dean Morley