This Amazon Kindle deal is a $30 saving we're all over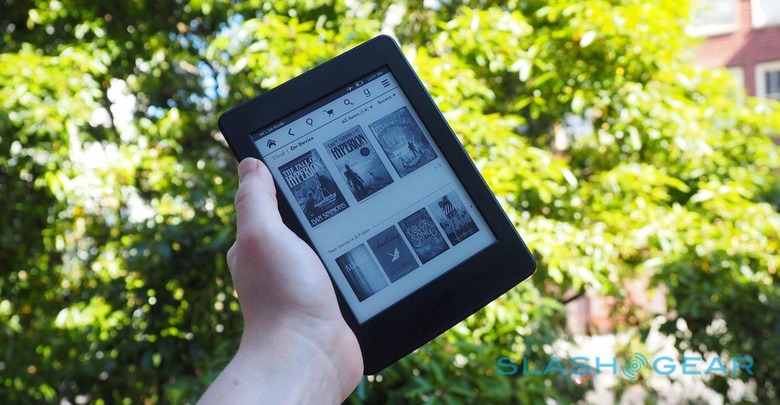 We may receive a commission on purchases made from links.
Amazon has cut the price of two of its most popular Kindle ereaders, in a one-day deal that brings the cost of entry to under fifty bucks. Although Amazon offers Kindle apps as free downloads for iOS, Android, and other platforms, there's nothing quite like an e-paper display and a dedicated device to replicate the physical book experience with no distractions.
Compared to a paper novel, however, there's a lot more that a Kindle can do. Both of the models that Amazon has on sale today have WiFi connectivity, to download new titles as well as existing purchases from the cloud. They also support things like dictionary and Wikipedia definitions, and annotating books.
The Amazon Kindle is $49.99 today, a saving of $30 on its usual price. It's available in either black or white, and comes with Amazon's "Special Offers" screensaver that shows new deals on the lockscreen when you're not actually reading. It has a 6-inch glare-free touchscreen and 4GB of storage, with Amazon saying the battery should last for weeks of typical use.
As well as ebooks, however, the Kindle also supports Audible ebooks. You'll need a set of Bluetooth speakers or headphones in order to hear them, since there's no headphone jack, but once connected you can flip between the text and audio versions of compatible ebooks while always keeping your place synchronized.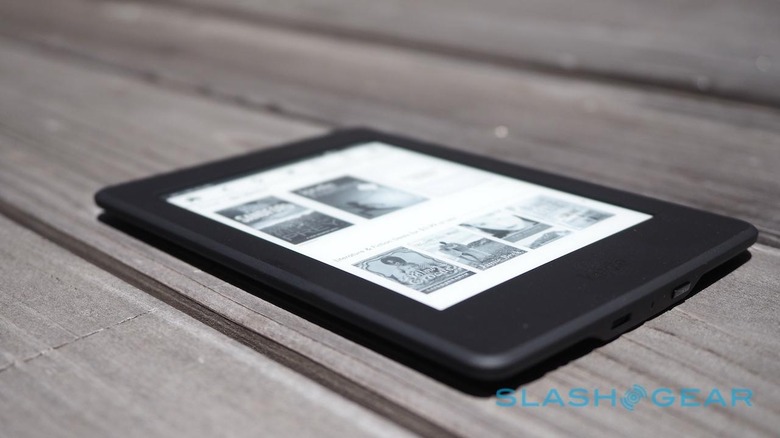 If you want a crisper display, however, you'll want to look to the Kindle Paperwhite. It has a 300 dpi 6-inch e-paper touchscreen, with twice as many pixels as the regular Kindle. That means smoother text and monochrome graphics.
Today, the Kindle Paperwhite is $89.99, a saving of $30 over its usual price. That's for the WiFi-only version. Amazon also has a WiFi+3G Kindle Paperwhite, which adds in a useful cellular connection that allows you to download ebooks even when you're not within WiFi range. That's $189.99, again saving you $30.
The Kindle Paperwhite doesn't have the same Audible audiobook support as the regular Kindle, it's worth noting. However, you do get LED illumination on the Paperwhite, making it easier to read in the dark. Like its cheaper sibling, it's available in both black and white.
Amazon says this promotion will only be running today, so if you've got your eye on a cut-price Kindle now might be the time to pull the trigger.
SlashGear uses affiliate links, and sometimes if you buy something we might get a small percentage of the sale