This Alfa Romeo Giulia GTA is a 540hp beast - and the GTAm is even more extreme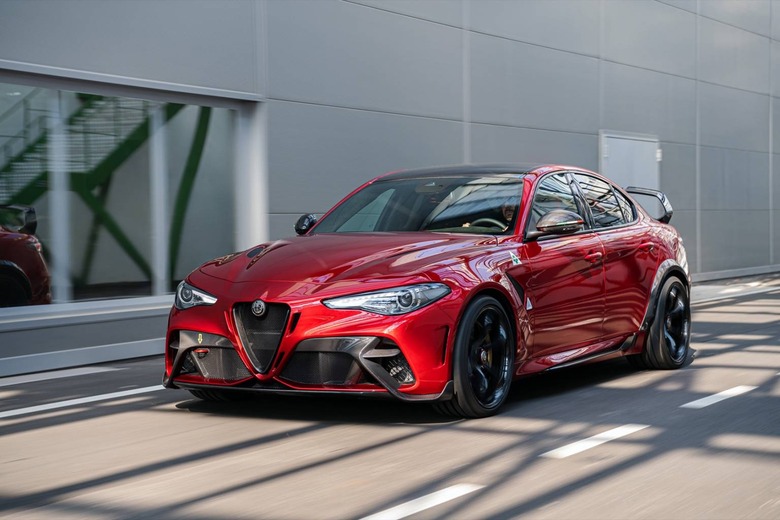 Alfa Romeo is bringing back an iconic name, with the Giulia GTA promising a 540 horsepower upgrade to the car's V6 and a Giulia GTAm version fettled for the track. Intended to mark Alfa's 110th anniversary, the Giulia GTA is a nod to the 1965 Gran Turismo Alleggerita, a lightweight version of the original Giulia focused on racing.
Fast forward to 2020, and the new Giulia GTA and GTAm are ready for the street. The goal, like with the original, is weight loss. Carbon fiber for the drive shaft, hood, roof, front bumper, front wheel arches, and rear wheel arch inserts helped cut 220 pounds from the sedan.
At the same time, the engine got a tune-up. The 2.9-liter V6 bi-turbo is normally good for 510 hp: Alfa Romeo's engineers squeezed 540 hp out of if for the GTA-badged cars. They threw in a titanium Akrapovi exhaust system too, to make sure it all sounds the part.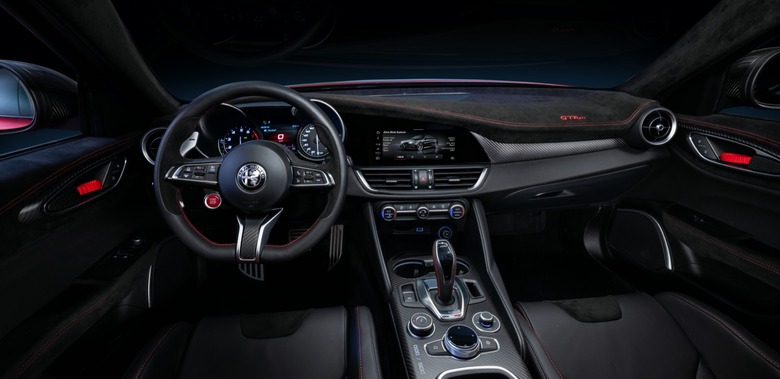 The Giulia GTA is the version of the car to opt for if you want some degree of practicality. It has four seats, though Alfa Romeo has added extra Alcantara to the dashboard, door panels, glove compartment, side pillars and the central seat trim. Matte carbon inserts have also been included.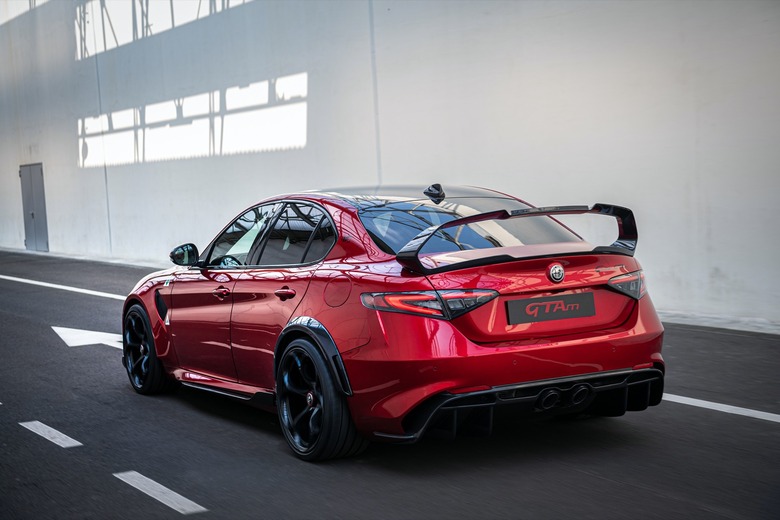 As for the Giulia GTAm, that does away with two of the seats. In the front there are sports seats with 6-point Sabelt safety belts, with shells made from carbon fiber. It has a larger rear wing, too, along with a big front splitter. Lexan has been used for the rear and side window frames, also helping trim weight, while where the rear seats once were is now an Alcantara-trimmed "basin" with moldings for helmets and a fire extinguisher.
Alfa Romeo even did away with the the door panels, replacing the handles with belts instead. There's a roll bar, too.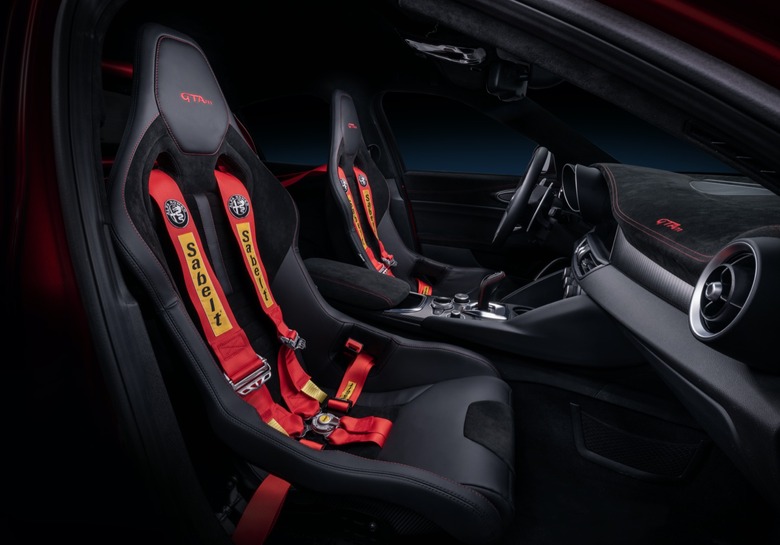 Both cars get special side skirts, spoilers, and an active front splitter. 20-inch center lock wheels are used, too, while the front and rear wheel tracks are 50mm wider than on the regular Giulia. New springs, shock absorbers, and bushings for the suspension were developed.
The automaker isn't talking about specifics for performance, though the "regular' Giulia Quadrifoglio does 0-60 mph in 3.8 seconds. This special edition's weight/power ratio of 6.2 lb/hp can only improve on that.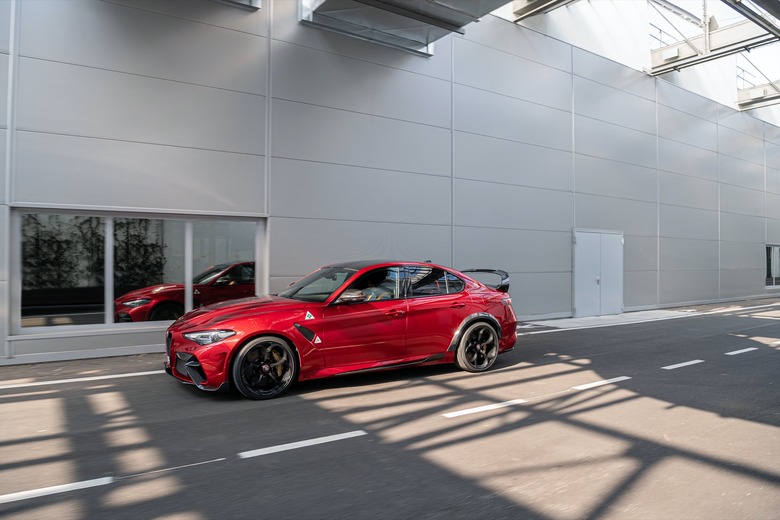 Just 500 certified, numbers cars will be offered, with Alfa Romeo saying that it'll be collecting "declarations of interest" for the sporting sedans from today. No word on pricing, but lucky owners get not only the car but a special "experience package kit" with a Bell helmet in special GTA livery, a full racing set by Alpinestars consisting of race suit, gloves, and shoes, and a personalized Goodwool car cover.