This 60D is now the cheapest Tesla Model X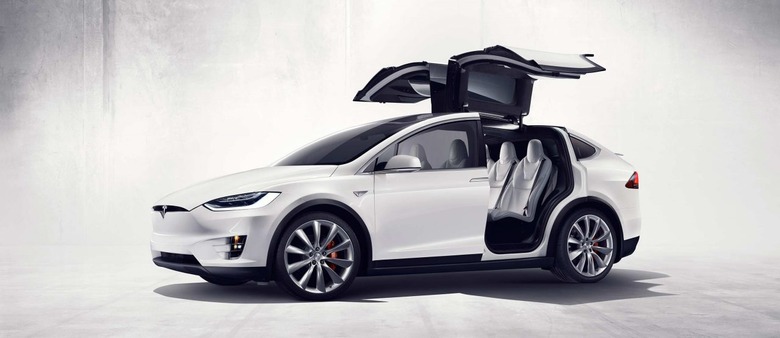 Tesla has launched a new and more affordable version of its SUV, the Model X 60D, trading overall range in return for a lower sticker price on the forecourt. The new car slots in as the entry-level option in what's now a four model line-up of electric SUVs from the California automaker.
The Model X 60D starts at $74,000, plus a $1,200 destination fee, though as usual there are various incentives and credits that help bring that number down. Buyers in California, for instance, get a $7,500 federal tax credit and a $2,500 incentive, bringing the total down to $64,000. [Update: the destination fee is not included in the $74k price]
Tesla also likes to point out the potential gas savings drivers could see when switching from gasoline to all-electric. In this case, that could amount to $7,400 over five years, with Tesla comparing the Model X 60D to Audi's 2015 Q7 which does around 18 mpg.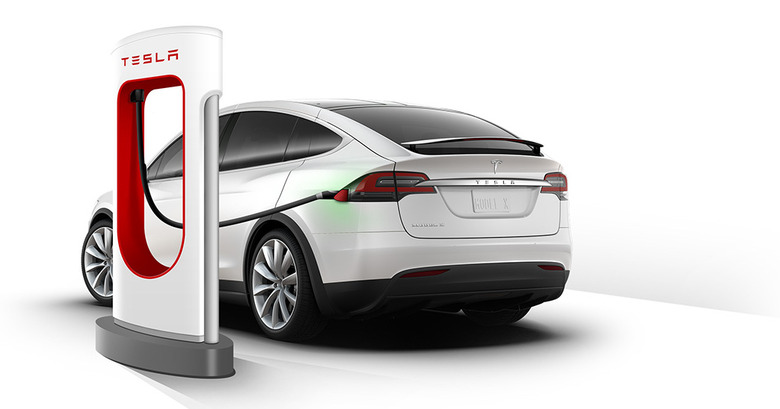 The compromise you make, of course, is how far you can run on a full charge of the SUV's 60 kWh battery. In this case, the EPA estimate is 200 miles, Tesla says.
The existing Model X 75D is rated for 237 miles, in contrast, while the Model X 90D is still the pick of the pack if longevity is your primary goal, with its EPA-rated 257 mile range. Still, that's a hefty $95k before incentives.
Should you later decide more range is worth the cash, a software update will upgrade the 60D to the same 75 kWh as the Model X 75D, for a roughly 20-percent boost.
Like its more expensive siblings, the Model X 60D is all-wheel drive. It should do 0-60 mph in six seconds, on to a top speed of 130 mph; you get the benefit of free charging on Tesla's Supercharger network.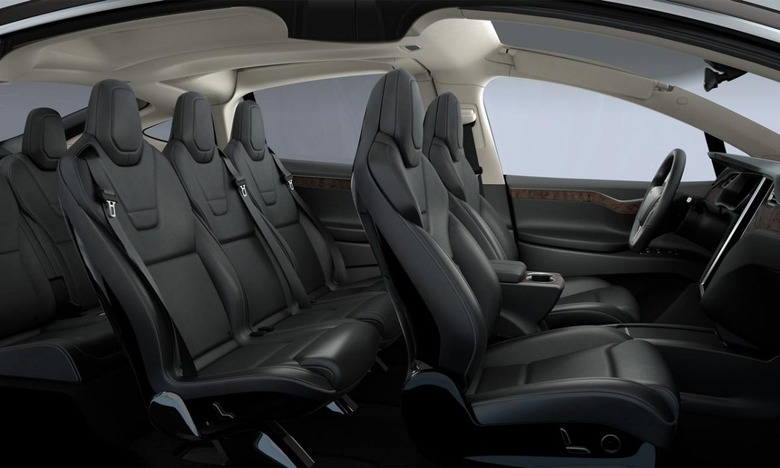 There's also the fairly contentious Autopilot features, or at least the hardware required for the semi-autonomous driving system. Actually enabling it costs $2,500 if you do so at the initial point of ordering, or $3k if done retroactively.
Five seats are standard – six and seven seat options are available, for $3k and $4k respectively, though you'll also need to add the optional $2,500 air suspension package – as are the eye-catching Falcon Wing doors, keyless entry, power tailgate, and huge glass panoramic windshield.
Tesla says that orders placed for the Model X 60D now should start shipping in late September.
MORE Tesla