This 505hp Alfa Romeo Giulia is only for Italy's police force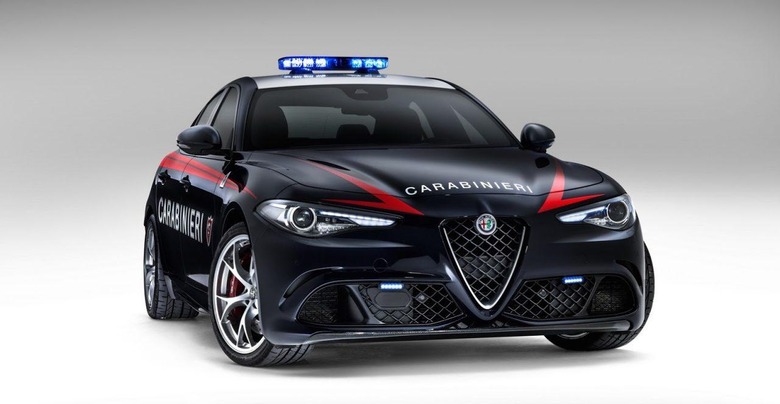 Italian car-maker Alfa Romeo has just unveiled a special edition of its latest 4-door sedan: the 2017 Giulia Quadrifoglio (QV). But not just anyone will be getting behind the wheel of this hot ride, no matter how deep their pockets are. Alfa Romeo has given two of these QV models to Italy's Carabinieri, the country's national and military police force. Not only does the sedan get 505-horsepower from a 2.9-liter, twin-turbo six-cylinder engine, but it comes with a manual transmission. Oh be still my heart.
The Giulia QV can go from 0 to 60mph in a quick 3.9 seconds, so the pair of sedans will be used as the Carabinieri's rapid-response vehicles, which are tasked with things like being the first to arrive at the scene of an emergency (as opposed to larger, slower vehicles), and making emergency deliveries (such as transporting organs for transplant).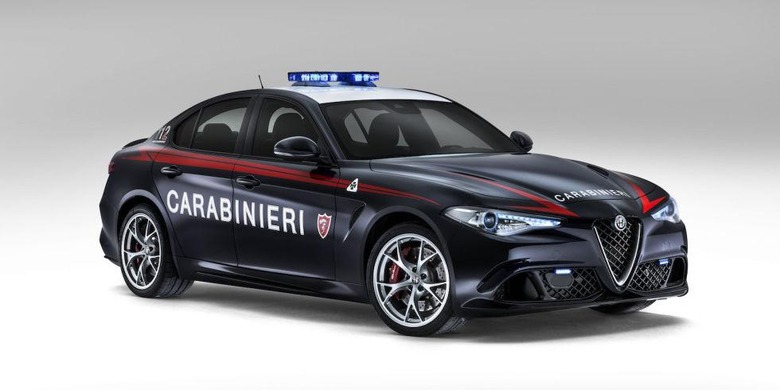 Even cooler is that the officers who will get behind the wheel of the QV must attend a special Alfa Romeo driving school. The sedans are also outfitted with special police equipment, such as blue LED light bars, strobe lights, and Carabinieri decals, while a police radio and tablet are installed on the inside.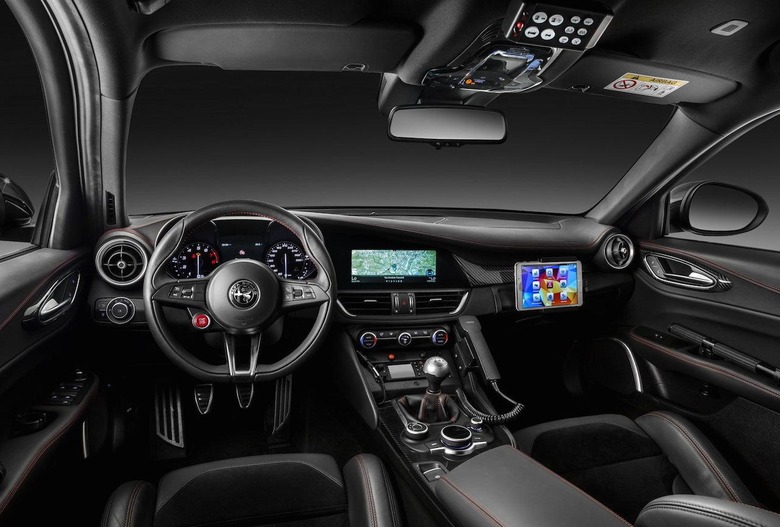 The Giulia QVs are two of roughly 800 new cars that the Carabinieri will be receiving from Fiat Chrysler over the next year. Alfa Romeo has a long history of providing sedans to Italy's police forces, while the Carabinieri has seen a handful of high-performance cars join its fleet, including a Lamborghini and Lotus.
Alfa Romeo is due to bring the Giulia stateside later this year, although in a model that much tamer than the QV, such as a turbocharged four-cylinder that produces only 276hp.
VIA Autoweek