Third Man Bringing the Vinyl to You - at SXSW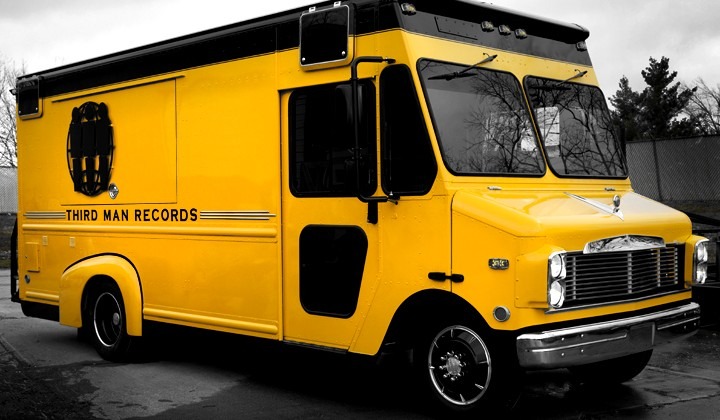 Vinyl records? Yes, that's right. In this digital music age, analog has a unique appeal, providing a warmer, real-er sound. But records have become sort of a novelty, and many younger folks may never have even seen one. One of the leading record stores in the nation, Third Man records, founded by Jack White of the White Stripes, is trying to change the fact that 97% of high school aged kids have never visited a standalone record store. Third Man records, located in Nashville, is bringing the record store to you.
Third Man's rolling record store looks a little like a taco truck, but much hipper. It will have a full selection of 45s, LPs, and of course Third Man merch. It will also be playing records on two turntables, and have guest DJs doing special sets. The truck will be equipped with a high quality PA and amplification system with an 8 channel mixer and outlets so that singers, or even live bands can plug into the truck from the outside. The first sighting of this music store on wheels will be at the SXSW music festival March 16-20.
The vehicle has fully customized styling, and is designed by Jack White. It should be pretty hip.
You can get a view of the truck in Third Man's video here: