ThinkPad T400s Notebook Images Leak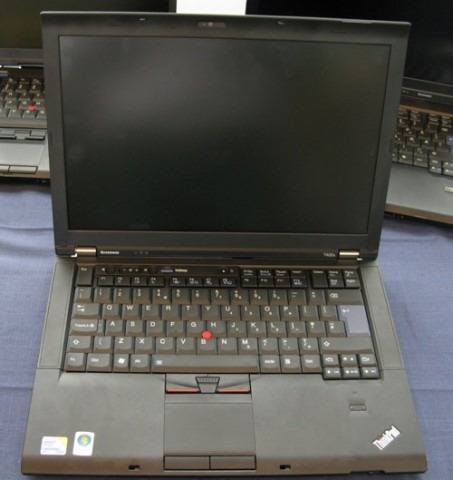 We got a look at the latest Lenovo ThinkPad T400s today now that new images have leaked out. This new slim model is only 0.83-inches thick, bringing down the size considerably from the 1.12-inch thick original T400 model.
UPDATE: Lenovo ThinkPad T400s laptop review (SlashGear.com)
Specs include either a 2.4GHz or 2.53GHz Intel Core 2 Duo processor, an integrated 4500MHD graphics processor, 2GB of RAM and a 120GB hard drive. Likewise, it includes a 14.1-inch LED-backlit display that sports a 1,440 x 900 resolution.
This notebook comes with Windows Vista Business, has a DisplayPort, eSATA port, Ethernet, a 5-in-1 card reader, Bluetooth, a 3G radio and a fingerprint scanner. We don't know pricing information or a release date at this time, so the sneak peak image will have to do for now.