ThinkGeek iCade arcade cabinet for iPad is fake with real promise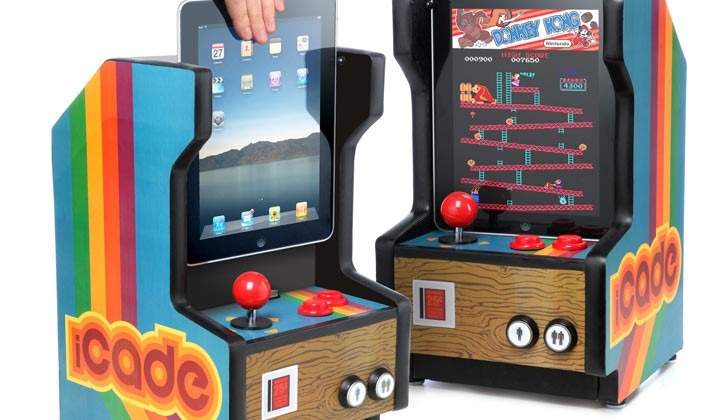 April Fool jokes online are generally tired, unfunny and just plain annoying, but there's usually one decent idea that slips through the net of mediocrity.  ThinkGeek's iCade iPad arcade cabinet is obviously a joke – the "Availability: 80's" pretty much gives it away – but we can see plenty of people loving the concept of a proper arcade controller for some serious retro gaming with their shiny new Apple tablet.
According to ThinkGeek's faux description, the iCade cabinet would be used with the company's own retro gaming app, expected to hit the App Store on April 3rd.  That would include a MAME emulator, though you'd have to find the game ROMs yourself.  Otherwise there's a 10W PSU to keep things charged up, a 2.1 speaker system, and authentic arcade-quality controls.
If they really could deliver all that for $149.99 we reckon ThinkGeek could actually have a surprise hit on their hands; only the game ROM licensing issues might come back to haunt them.  Still, it wouldn't be the first time a fake product from the company would end up getting manufactured: that happened to the Tauntaun sleeping bag, their Personal Soundtrack Shirt and 8-Bit Tie.