ThinkGeek has the geek Halloween gear you need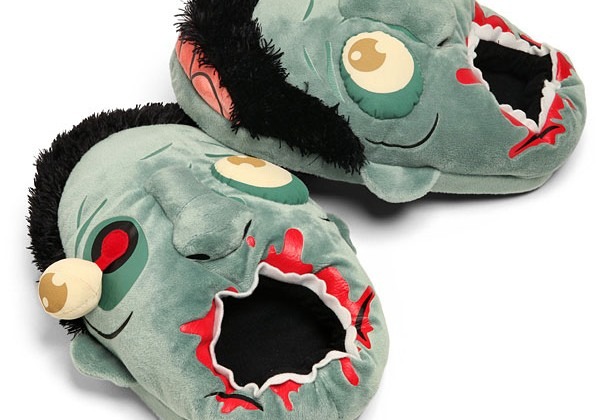 ThinkGeek always has your back when it comes to getting the weird and strange items you need for any holiday. For Halloween, which is only a couple weeks away now, ThinkGeek has some interesting offerings that you might like to get scary festive at your house or office. The most interesting things are the Plush Zombie slippers. I think these might be perfect for the premiere of the Walking Dead coming up this weekend too.
These slippers look like a rotting green corpse is eating your stumpy little legs. You can get your own pair of slippers for $19.99 and they are available now. I also like the Plush Zombie hat to go with those slippers. The hat will keep your head nice and toasty and it looks like a zombie munching on your brain when you wear it.
The final bit of geekery is the 8-bit LED Jack O'Lantern. This is exactly what it sounds like, a pixilated pumpkin with some lights on it for your home or desk. That zombie hat will set you back $14.99 and the 8-bit pumpkin will cost you $9.99. All of the items are ready to order, but if you need them by Halloween you had better hurry.