These new Mac ads are Apple's reminder it hasn't forgotten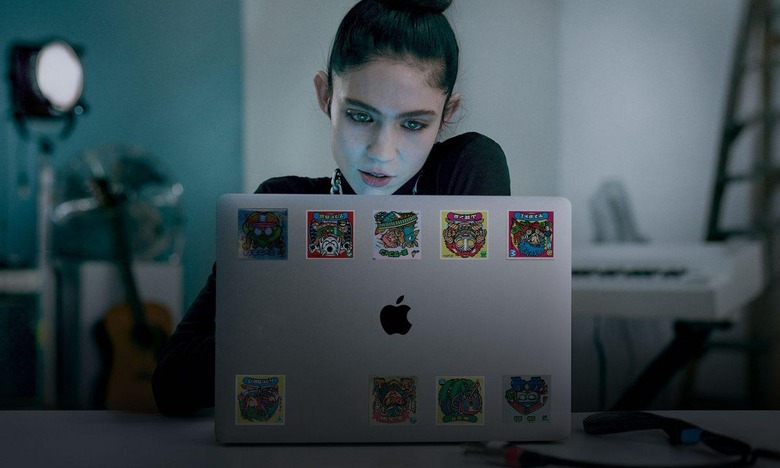 Apple wants you to know that it's still gung-ho about the Mac, releasing a quartet of new "Behind the Mac" ads that show how people – some famous, some not – rely on their laptops. The commercials come as Apple's strategy with its macOS machines faces renewed attention.
Many developers had been hopeful that Apple would use WWDC 2018 earlier this month to at least preview new hardware. Although the annual developer event always has a software focus, Apple made the surprising decision last year to also bring a large amount of Mac and iPad devices to the opening keynote. That, though, was not to be repeated this time around.
With the new Mac Pro still some way off in 2019, however, the current MacBook Pro keyboard and Touch Bar still highly controversial, and the MacBook Air only getting older, the number of would-be upgraders voicing concerns about Apple's attitude to Mac hardware has increased. A new 13-inch MacBook is believed to be in the pipeline, in addition to at least processor upgrades for the MacBook Pro. None, though, were believed to be ready in time for WWDC.
Instead we have four commercials putting the focus on the value of the Mac in general. "Behind the Mac," of course, is the user themselves: "people are making wonderful things and so could you" Apple suggests. First off, there's a more general ad:
Apple also focuses in on three particular users. The first is musician Grimes, who apparently writes, records, and produces her music on her Mac. She also has a healthy collection of dongles for all her peripherals, it seems.
Then there's Peter Kariuki, a developer in Rwanda. He created an app called SafeMotos, which tracks motorcycle drivers for unsafe driving and then gives them safety advice and a rating for potential riders to see.
Finally, there's Bruce Hall, a legally blind photographer whose work is part of the permanent collection in the US Library of Congress. "The world appears very much like an impressionist painting," he says, "but up close the world seems like an impressionist painting." He uses macOS' accessibility features to make photo editing possible.
As we've seen with previous Apple ads, the focus isn't so much on specific apps, services, or hardware; instead, it's more about cementing the idea of the Mac being integral to creatives. It's not just Apple's latest models, either. The commercials also feature some of Apple's earlier notebooks, going back to plastic-bodied MacBooks.
Certainly, any signs of fresh commitment to macOS will probably be welcome for those concerned that Apple has focused too much on iOS hardware to the detriment of its desktop line-up in recent years. All the same, while there's chatter of Apple looking to switch from Intel processors to its own ARM-based chipsets, echoing the architecture it has used to great effect in iPhone and iPad, that's still believed to be some years off. In the meantime, there are plenty of people who would like to see some of their MacBook, iMac, and Mac Pro wishlist items checked off.