These glowing Alien Xenomorph eggs should be in your Easter basket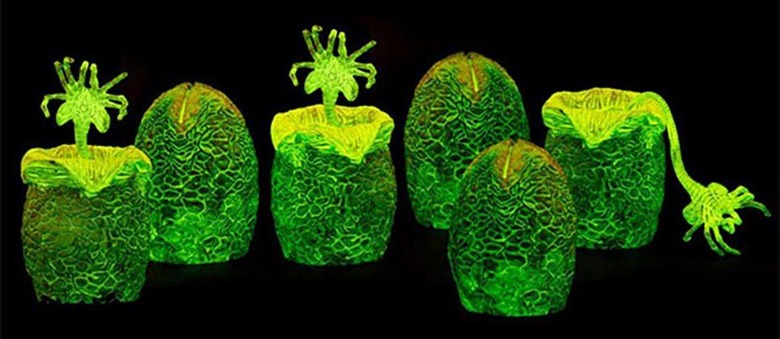 Easter is nearly upon us, and with it comes some expected items — annoying plastic grass, a last-minute snowstorm, and lots and lots of eggs. Boiled eggs. Colored eggs. Plastic eggs, real eggs. No matter which version you use, they'll probably be cute and colorful and maybe full of candy. It's all quite saccharine sweet, one might say. Why not make things interesting, then, by bringing some Xenomorphs to the party?
These Xenomorph eggs come from ThinkGeek, which makes sure to point out how great the 'choking hazard' warning on the package is. If that doesn't make sense, be sure to watch the movies, since you've obviously been living under a rock. When you return, know this: the eggs are three inches tall, they include three facehuggers, and they glow in the dark.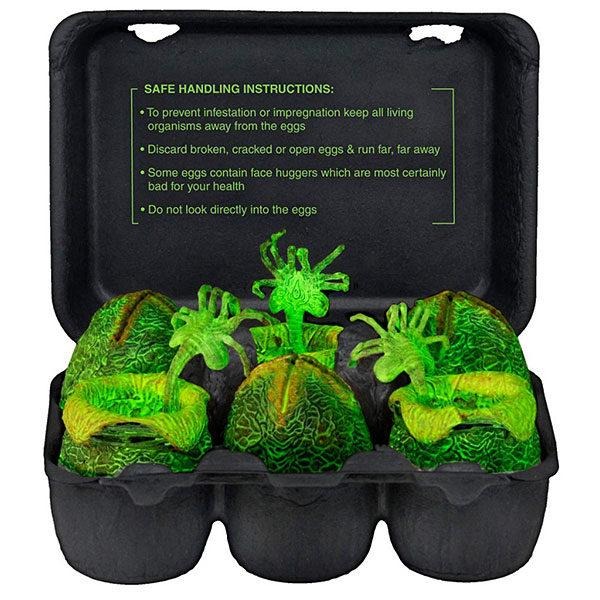 In daylight, these eggs look grey and heavily textured. Three of them are 'sealed' (there's a slit at the top), while the other three are sprawled open. The three open eggs include the three Xenomorphs, which ThinkGeek describes as 'the cutest tiny' things. It also says they're cage-free and free-range, for what it's worth.
These Xenomorph eggs are officially licensed and they include branding from Weyland-Yutani. They're not suggested for kids under the age of 17, as they include chocking hazards. The eggs include a half-dozen black carton to store them in, and have a total weight of 1 pound. Sound good? You can order them now for $24.99 USD.
SOURCE: ThinkGeek