These 3D printed homes cost $4k and take less than 24 hours to make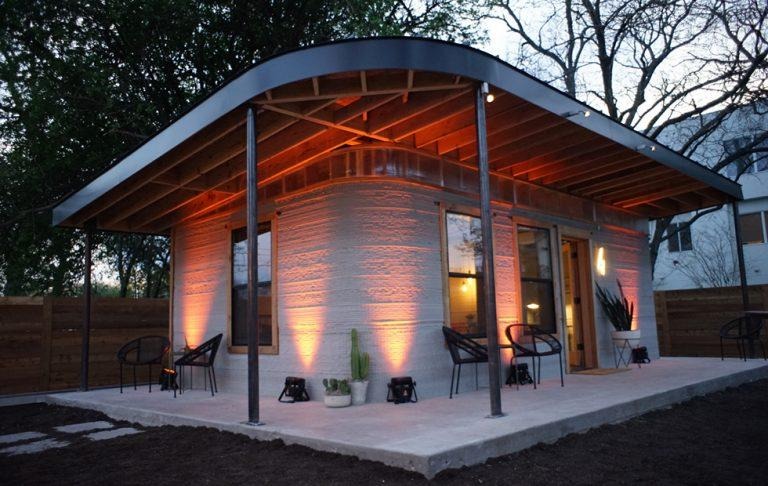 Non-profit New Story has unveiled a 3D-printed house that may help provide safe and affordable homes in developing countries. Each printed home ranges in size from 600 to 800sqft and can be created within a 24-hour timespan, greatly reducing the time and effort that goes into constructing a house. At the same time, the printing technology keeps waste to a minimum.
The homes are printed using Vulcan, a 3D printer that creates the frame of the house one layer at a time. According to New Story and ICON, a construction technologies company, Vulcan can be used in developing countries and other places where traditional home-building is difficult. The technology keeps waste to a minimum and results in a home that is durable and inexpensive with a high thermal mass.
The team built this home-printing technology to deal with some of the issues that may arise in developing regions, including unpredictable access to water and power. A rapid printing process reduces the number of workers needed to build the structure and enables teams to produce houses for underserved communities at a quick pace.
The duo unveiled a finished version of one of these 3D-printed houses in Austin, Texas, recently. The showcased house is a proof-of-concept demonstrating both the printing technology and the final product. Each house costs about $4,000 to produce, which is considerably less than a stick-built house.
According to the companies, the first of these houses will be printed for families in El Salvador over the next 18 months. In the future, and hopefully with partnerships in place, the tech will be used to build safe housing for families in other communities, as well.
SOURCE: BusinessWire