There's a "cheaper" Aston Martin DB11, and it's even more sporty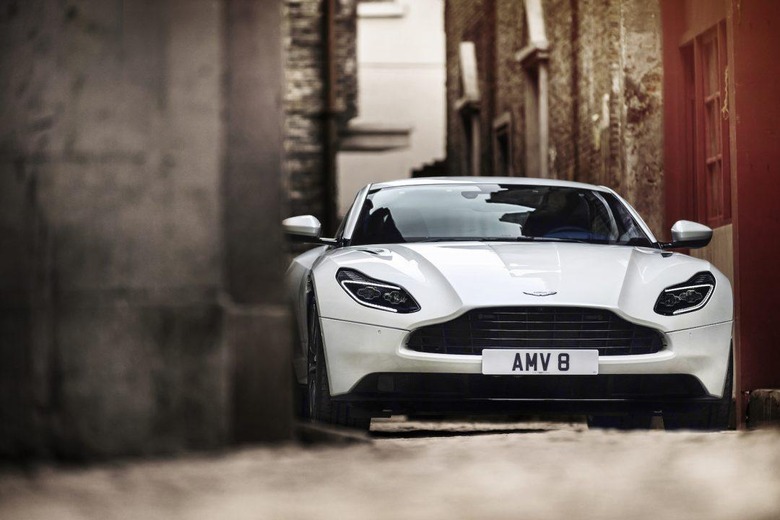 A "cheaper" Aston Martin DB11 sounds like a contradiction in terms, but a new twin-turbo V8 engine in the range does at least bring the sticker down a little. The new DB11 V8 may be smaller than the V12 with which the DB11 launched with in 2016, but that doesn't mean you're sacrificing too much on performance. In fact, the DB11 V8 will still do 0-62 mph in 4.0 seconds.
It'll rocket on to a top speed of 187 mph, courtesy of 503 horsepower and 513 lb-ft. of torque from its 4-liters. The engine is supplied by Mercedes-AMG, so while it may not have the Aston Martin heritage, it does have some pedigree of its own. It builds on the recent collaborations between the companies, which have also seen the DB11's cabin get a variation of Mercedes-Benz' infotainment system and controls.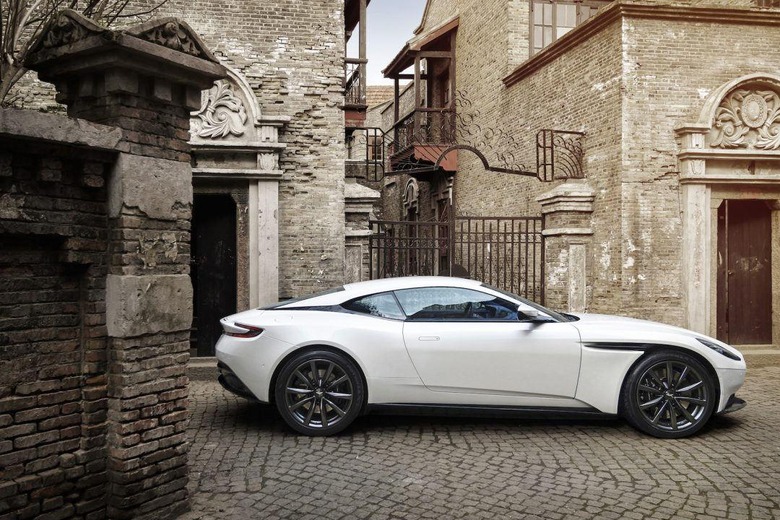 For the DB11, the V8 came in for some changes, too. It's been outfitted with a bespoke air intake, exhaust, and wet sump lubrication system, for a start. A new version of the ECU software, along with reprogramming for the engine and throttle mapping, should make it feel – and sound – like an Aston Martin, the automaker promises.
New engine mounts allow the smaller V8 to be fitted lower under the hood than the V12, dropping the car's center of gravity in the process. Meanwhile, since it's lighter, the car sheds 253 pounds in total – though not solely from the engine switch, it has to be said – bringing curb weight down to 3,880 pounds.
Indeed, while you might assume the V12 is automatically better, just because of the four extra cylinders, that might not be the case for all drivers. The change brings more of the car's mass centered in the wheelbase, and combined with changes to the suspension bushing, geometry, anti-roll bars, springs, dampers and ESP software, an overall drive feel more sporting than that of the V12 is promised.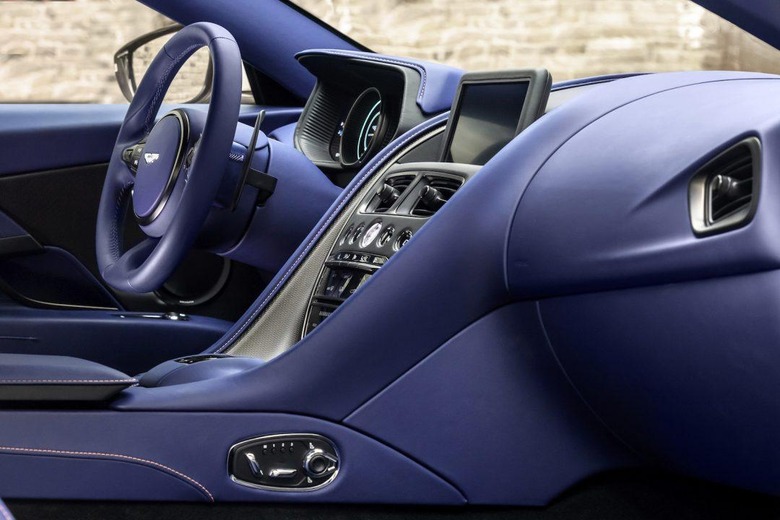 NOW READ: 2017 Aston Martin DB11 V12 first-drive
On the outside, there are new alloy wheels and dark headlamp bezels, while the hood has a pair of vents instead of the V12's four. They can be finished in either black or titanium mesh. Climb inside, and there's the same range of cabin trims and options for both cars, including the Q by Aston Martin Collection.
The big difference, of course, is the price. The V12 version of the DB11 starts from $216,495, while this new V8 DB11 goes up for sale this week in the US from $198,995. Deliveries are expected to begin in Q4 2017.