There will be another OnePlus phone before the year ends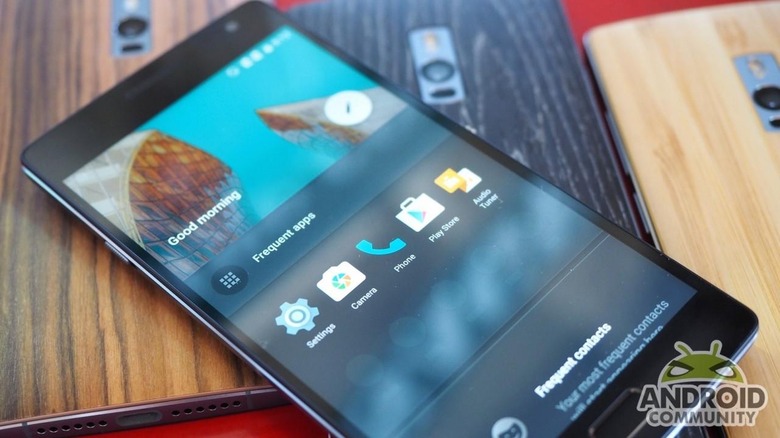 OnePlus is one startup that really knows how to play the marketing game, allowing it to even rub shoulders with industry giants despite being barely two years in existence. With the new OnePlus 2 again making waves, not to mention numbers, one might presume the company has its work cut out for it. Apparently, however, the success has inspired them to be even bolder. In an interview with USA Today, co-founder and CEO Carl Pei reveals that there will be another OnePlus smartphone maybe in time for Christmas.
OnePlus 3 or OnePlus 2.5? Pei, isn't really saying, only that he was impressed by the prototype. That was, however, until the production model of the OnePlus 2 came out. Now, OnePlus' own head is undecided which one is better. Nothing is set in stone yet, it seems. Either that or Pei is simply withholding information. According to him, this upcoming smartphone may be higher than the OnePlus 2. Or not.
It is definitely a tall order for a company that isn't exactly as profitable relatively speaking. In fact, OnePlus only broke even last year. They consider themselves lucky to have sold a lot more than their target 50,000 for China. This year, they hope to break even as well. Break even, not swim in gold. They're not too worried, it seems, even hiring more staff than before, which, of course, adds to expenses and takes away from profits. They do believe they have a product that will sell well, thanks to their attention to detail, comparing themselves to the likes of Apple. At least according to Pei.
OnePlus does seem to have a rather tighter grip on what goes into a device. Unlike other OEMs that seem to throw in everything except the kitchen sync, OnePlus is tempered by both financial resources and practicality. Case in point is the lack of NFC functionality in the device, which has apparently upset many. Pei doesn't completely buy the technology, at least not yet. He envisions that things like Android Pay and other mobile payment systems will really kick off in a year or so. By that time, many haver probably moved on to newer devices. Hint: a newer OnePlus.
Despite the ambition, Pei doesn't seem to have any plans on venturing into other products other than smartphones. Its business strategy is to work with partners, making sure that its product, particularly its new OxygenOS, works with other products, like fitness bands or smart appliances. That means, no OnePlus TV, no OnePlus fitness tracker, maybe not even a OnePlus smartwatch. That focus on smartphones is what Pei believes will put them as one the last men standing, along with Apple and Samsung, in the smartphone world in the future. Them definitely fighting words.
SOURCE: USA Today
VIA: Androidworld.it