There Might Be No Galaxy Note 5 For Europe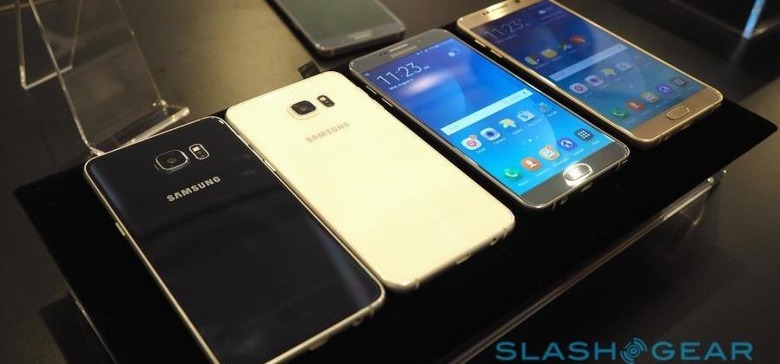 Samsung has just unveiled its two new metal-clad phablets, the Galaxy Note 5 and the Galaxy S6 edge+, and is now just waiting for the global launch next week. However, that global launch might not be so global after all. BBC reports that due to some still unfathomable logic, Samsung is planning NOT to launch its S Pen toting Galaxy Note 5 in Europe, considered to be a major market for smartphones. This decision could have a negative impact of the phablet, if not in sales then in perception.
Samsung is said to attribute this decision to marketing considerations. Without official word from Samsung, we can only presume they mean that they don't see a strong market for the Galaxy Note 5. Instead, they want to push the fancier but stylus-free Galaxy S6 edge+ to the European market. Or perhaps it thinks that Europeans will more easily fall in love with the phablets curves.
IDC's Francisco Jeronimo begs to disagree. The Galaxy Note 5 is primed for productivity and is a better fit for professionals than the stylish Galaxy S6 edge+. It would be a mistake to deprive the European market of that option. This could yet lead to another miscalculation on Samsung's part about the demand for the devices, the same mistake that led to rather disappointing sales and revenue figures for the Galaxy S6 and Galaxy S6 edge last quarter.
That said, we still have to receive word from Samsung regarding the matter. One could only hope, especially those in Europe, that this early backlash could swiftly change the manufacturer's mind. Then again, the company has been known to be pretty stubborn. Not taht it can afford to do so if past earnings reports are to be considered.
The Galaxy Note 5 continues the path that the Galaxy Note 4 set in terms of build materials, sporting metal instead of Samsung's past favorite plastic. However, it borrows more design cues from the Galaxy S6 than its predecessor. Samsung has also included more S Pen features that focus on being able to quickly perform an action, like a customizable Air Command and "Screen Off" scribbling. The Galaxy Note 5, along with the Galaxy S6 edge+, launches August 21. Hit the timeline below to see our past coverage, especially on the dates and prices in the US.