There may be no "flat" Galaxy Note 6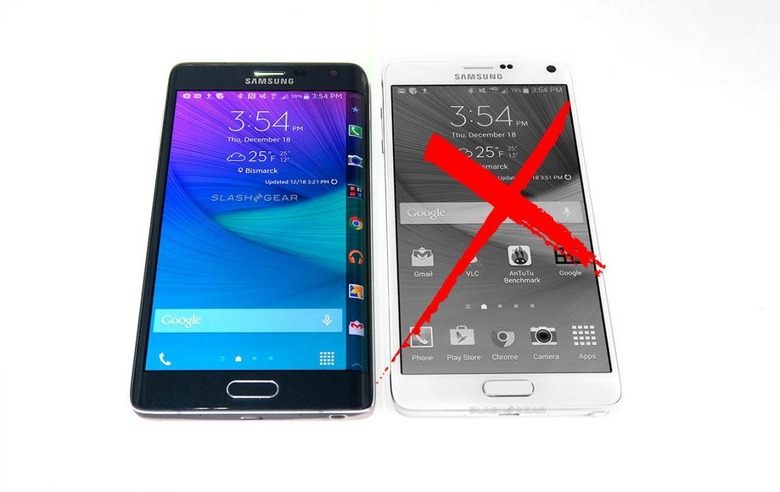 While the Galaxy Note 6 may be coming with an "Edge" version right out the gate, it's possible that no flat version will come at all. NOTE: Before we go any further, make certain you understand that we're working with pre-official information here, not confirmed data from Samsung. What we're to understand as of this week is that the Samsung Galaxy Note 6 – likely coming with the name Galaxy Note 7 (skipping the "6" to match the Galaxy S line releases), will come with a curved-edge display. And that there may be no traditional release.
Most recent word from sources speaking with SamMobile is that production of this one, single handset will start this July. That adds up just fine, even if there's two handsets instead of one. This "Galaxy Note 7 Edge", as it's said to be being called, is reported to be ramping up for reveal AND release in early August.
If true, might we miss the larger device with a flat display as it's been released since its first generation?
As of now, tips, rumors, and inferred data suggest that the one Galaxy Note coming this year will look something like this:
Display: 5.8-inch 2K (quad-HD 1440p) Super AMOLED
Processor: Qualcomm Snapdragon 823
RAM: 6GB LPDDR4
Internal storage: 32/64GB
Camera (front): 5MP (f/1.7)
Camera (back): 12MP (f/1.7) (with possible 2x camera array)
Battery: 4,000mAh+ battery
And USB-C, and an Iris Scanner, and an S Pen of course.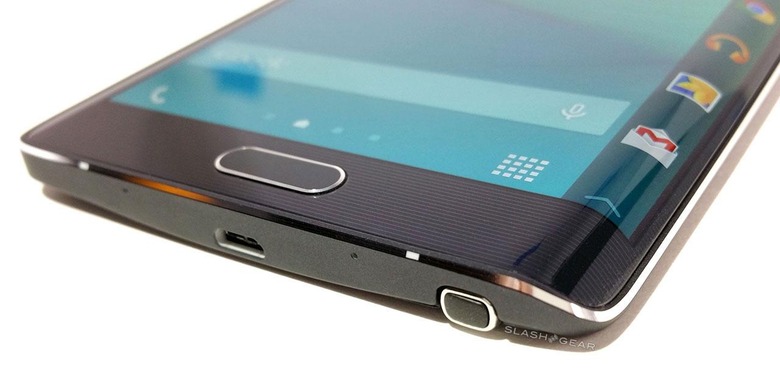 Based on our trials and tribulations with the original Galaxy Note Edge – the first Samsung smartphone that used a curved edge, mind you – the S Pen and the Edge didn't add up so well.
The two features worked OK with one another, sure, but writing on a curved plane didn't really feel natural.
Perhaps Samsung has whipped up something new to change the way we write with a stylus. Some sort of... curvy features.
Either way, if Samsung releases an "Edge" Galaxy Note device and no Galaxy Note with flat display only, we'll see some complaints from the Note-lovers without a doubt.